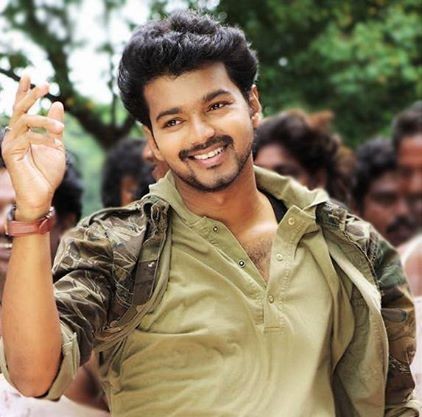 Recently, there have been discussions on the social media sites on who would be the next superstar of Tamil cinema.
A poll conducted by Tamil magazine Kumudam revealed that Vijay was chosen as the next superstar, followed by Ajith. However, in a recent speech at an award function, Vijay clarified that he is not interested in the next superstar title.
On Tuesday, a tweet posted in the name of director K.S. Ravi Kumar created a flutter on the social media platforms. The tweet read, "Next Superstar: If anyone deserves it according to my conscience. A man who has the potential to reach there is #UltimateStar."
Some online websites believed it was director Kumar who had posted such a message on his Twitter handle and reported the news without checking the identity.
Now, the director himself has confirmed that it was a fake account. He also clarified regarding the next superstar issue on his official Facebook page.
"Currently faced with quite a concern since few days. Of innumerous fake profiles in social media, one in particular has been posing as me and tweeting & making statements that has caused quite a flutter.
I don't know why I've been imitated. Sure, I have a reasonably successful account here on Facebook.
I'm well known and respected in the industry and I've even been many a times honored by being asked to give an opinion on various issues and situations. But I'm certainly not the one who can decide on the next superstar.
In fact I am no one to choose or decide who is the next super star other than fans who follow their respective idols.
Who am I to judge Vijay or Ajith. I have always enjoyed and appreciated their work but I cannot comment anything especially about who the next Super Star is," K.S. Ravi Kumar posted on his Facebook page.
The director is currently busy with "Lingaa", starring Rajinikanth, Sonakshi Sinha and Anushka Shetty. The film's shooting is progressing at a brisk pace. The superstar will be playing a dual role in the film touted to be a complete commercial entertainer.
If latest reports are to be believed, "Lingaa" will be Rajinikanth's birthday treat for his fans on 12 December.