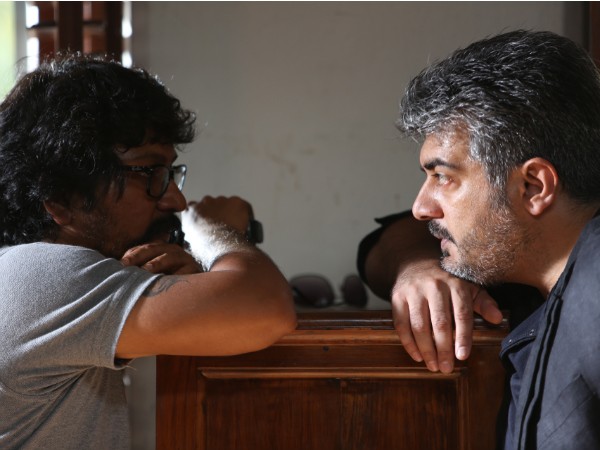 After his last film "Yatchan" bombed at the box office, director Vishnuvardhan started preparing for a historical movie. He teamed up with writer Balakumaran to pen the script on a Chola king.
The latest buzz says that Vishnuvardhan's favourite actor Ajith will star in the movie. A report on The Times of India says that the forthcoming Tamil movie does not revolve around Thanjavur temple or Raja Raja Cholan, but is about a ruler from his Chola kingdom.
On the other hand, Balakumaran told Behindwoods that the scripting work is over but he is not aware of the cast. "I have completed the script work from my side and it is up to director Vishnuvardhan to decide on the hero, if it is going to be Ajith or some other hero is something I don't know," the website quoted the writer as saying.
It was earlier reported that Vishnuvardhan was making a movie based on the life and times of Tamil King Raja Raja Chola and was busy doing a lot of research on the subject. He also visited many temples that were under the rule of Cholas, one of the biggest emperors of South India. The construction of the famous Thanjavur temple would be the main plot in the flick.
Ajith and Vishnuvardhan had earlier teamed up in blockbuster "Billa" and hit film "Arrambam." However, the actor is not new to this genre as he was earlier part of Bollywood period film "Asoka" starring Shah Rukh Khan and Kareena Kapoor. He had played the role of antagonist and won appreciation for his performance in Santosh Sivan's flick.
Meanwhile, Ajith has to complete a movie with Siruthai Siva before taking up Vishnuvardhan's film. The project will begin in May 2016 and is likely to be released for Pongal 2017.