A few months ago, a Tamil magazine had predicted that Vijay would be the next superstar -- a position currently occupied by Rajinikanth. This drew severe criticism from Ajith Kumar's fans, who believe that their hero is the ideal man to step into Rajini's shoes. Now, an article published in a leading daily holds a view different from the one expressed by the Tamil magazine.
The English daily on Friday (October 9) published the article with the headline "Ajith has become an icon like Rajinikanth". It cited a few examples where the movies have used Ajith Kumar in one or other way to get audience applause in theatres, something that innumerable filmmakers have done in the past two decades through Rajinikanth in their films.
The story argues that there is a craze among the youth about the Thala and this factor makes filmmakers use him in different ways. Of late, a couple of movies had references to the "Mankatha" star either by showing his picture, having his dialogues or showcasing video-clippings of the actor to create a buzz in the theatre. It is because movies are mainly watched by youths.
The article opines that Ajith Kumar's contemporaries like Surya and Vikram do not get such response from audience. Apart from the "Vaali" star, the only man who can create such atmosphere in theatres, is Vijay.
The Illayathalapathy's biggest fan-base is family audience but Ajith has youths crazily following him. And it is this young audience, who watch movies irrespective of whether it is a hit movie or an average fare. Hence, the Thala has become the favourite choice of filmmakers.
The concluding statement in the article is that Ajith has in fact become an icon like Rajinikanth. However, it carefully ends on the note that he is still no match to the "Endhiran" actor in terms of market.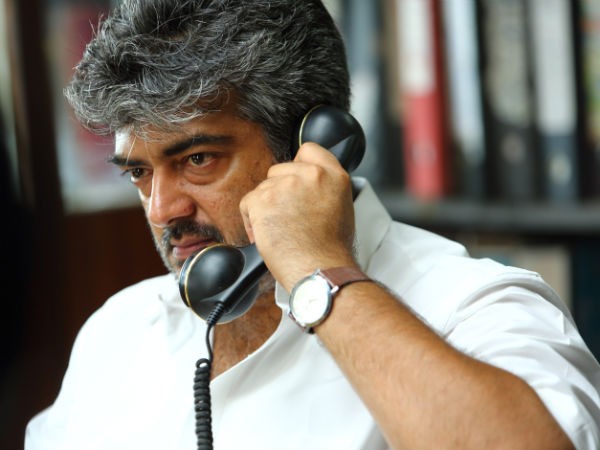 Do you think Ajith is the biggest star among his contemporaries? Share your views.