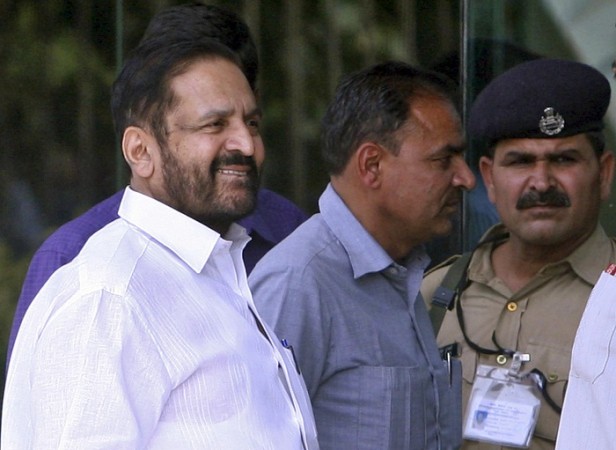 Less than a day after being appointed as Indian Olympic Association life president, Suresh Kalmadi has refused to take over after his lawyer reportedly told TV channels that "Time not appropriate to take up the post."
The sports ministry has also issued an ultimatum to the Indian Olympic Association stating that all ties will be cut with the national Olympic body until Kalmadi and Abhay Singh Chautala are removed. Both have criminal and corruption charges against them and were unanimously selected as IOA life presidents by a panel of 150 members.
Since the news broke out that the two were appointed by the IOA, it seems to have started a political war. Former sports minister Ajay Maken has urged Sports Minister Vijay Goel to take strict action against their appointments.
"There should be pressure on IOA. All the members are related to political parties and I would like to urge them to take back the decision. I cannot believe that 'charge sheeted' people are made presidents of the IOA. I feel happy that Sports Minister (Vijay Goel) has issued a strong statement on it; he must act now to reverse the decision."
"If one cares about sports in the country, then one has to rise above the political lines and the people who are 'charge sheeted' in the court should not be made lifetime members of the IOA. By making Chautalaji and Kalmadiji the lifetime members of the IOA, we are sounding the death knell for sports in the country. Till the time they are not exonerated by the court, they have no right to be members of the IOA" the Hindustan Times quoted Maken as saying.
Ajay Maken also questioned BJP MP Anurag Thakur, BJP-ally Shiromoni Akali Dal MP Sukhdev Singh Dhindsa and IOA sitting Vice-President Tarlochan Singh who were all present during the Annual General Meeting in Chennai yesterday as to why they did not oppose their appointment.
"Today when we are talking about eradicating corruption and graft from the country we are bringing back such tainted individuals. What is message the IOA is giving? Anurag Thakur, Dhindsa and Tarlochan Singh were all part of IOA Executive Committee and were there at the meeting yesterday. I request them all to take back the decision for the image of the country" Maken was quoted as saying.
In the midst of all this tension Abhay Singh Chautala was wondering what all the fuss was about and also mentioned that he has done more than enough for Olympic sports in India to deserve the IOA life Presidents post.
"I was surprised by the reaction of Sports Minister Vijay Goel. He was claiming that there are criminal and corruption cases against me. The case against me is not a criminal case, it is a political case".
"Mr. Goel has failed in his responsibility as a Sports Minister. I would advise him to fulfill his responsibility as Sports Minister because if he does that, our medal count will increase manifold and he will get credit for that. Instead of getting into a controversy without knowing full facts, he should focus on his job" Chautala was quoted as saying.