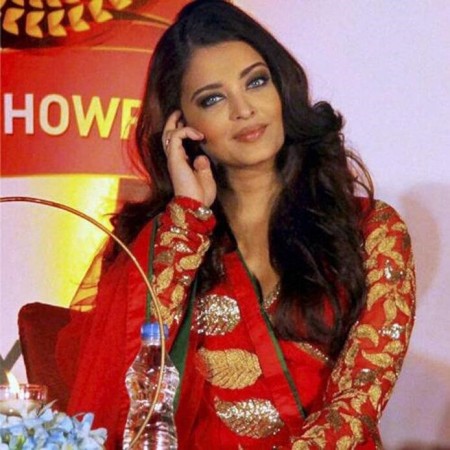 Aishwarya Rai Bachchan has reportedly missed out doing an item song in the film "Ram Leela" to her contemporary Priyanka Chopra.
Initial reports suggested that director Sanjay Leela Hansali was keen to get back with his lady luck, Aishwarya, and decided to cast her in an item number in his upcoming love saga.
The actress, who is on a post-baby break, had also confirmed a meeting with Bhansali but refused to reveal anything other than saying that an official announcement would be made accordingly.
However, the benefit of doubt on the part of Aishwarya's decision has landed the song into Priyanka Chopra's lap.
Revealing about Priyanka's act in the song, a source close to the actress told The Times of India, "Bhansali met Priyanka two months ago to discuss the song in detail. Priyanka loved the idea but dates were a concern as she is also shooting for Gunday and Mary Kom simultaneously."
The special song will reportedly be shot next week in the Film City and costumes have already been designed for Priyanka Chopra by the film's designer Anju Modi.
The source further quipped about Bhansali and Aishwarya's meeting. "Bhansali likes to meet a lot of people before he finalises anyone. But it looks like he has something bigger planned for Aishwarya, may be a different film altogether."
Recently, at a brand promotion event, Aishwarya took offence when asked about the trend of roping in senior actors for special parts or item songs in films. She made her stand clear that she was just an 'actor' sans the 'senior' suffix and she did not partake in such activities, and hence the question should be directed at 'the rest of the business' and not to an actor like her.
Going by such an fierce reply we can safely conclude that Aishwarya can be steered clear of the item song race. Earlier this year, Madhuri Dixit was seen in the special song "Ghagra" for "Yeh Jawaani Hai Deewani".