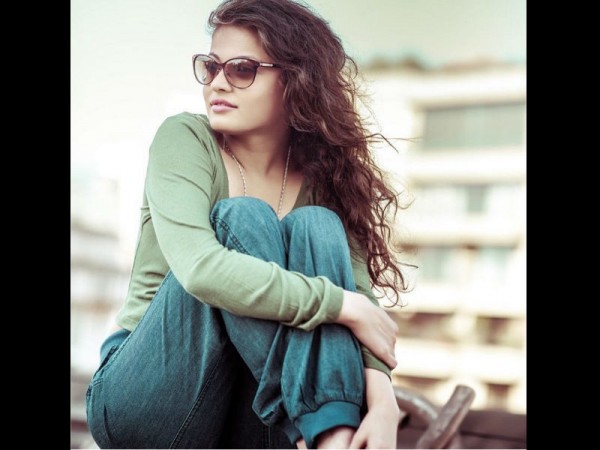 Sneha Ullal, who was launched by Salman Khan in Lucky: No Time for Love, is reportedly set to make a comeback.
According to a Mid-Day report, Sneha will be seen in an upcoming music video titled Ishqwaali Baarish. The song video will be released this month. The report further said that the actress is also likely to try her luck again in Bollywood.
Sneha, who is considered to be Aishwarya Rai Bachchan's lookalike, had a big debut opposite Salman in Lucky: No Time for Love (2005), but the movie had flopped, and so was her Bollywood career.
Later, she was seen in a few Hindi movies like Aryan, Click among some others. However, she could not leave much impact among the audience, and eventually, she had shifted her concentration towards South films.
However, the latest report claims that she wants to make a comeback in Bollywood. It will be interesting if Salman comes as a helping hand for her in this regard.
Sneha, who claims herself to be an animal activist, had apparently hurt the sentiments of Muslim after tweeting against the ritual of goat sacrifice during Bakri Eid. She had made a post on social media, criticising the practice of killing goats during Bakri Eid.
"The goat was sacrificed replacing a human baby. So if you follow what actually is proclaimed the right way, sense the loss when you take a life or feel the pain watching the goat suffer then your celrbrating Bakri Eid how your god asked you to. Otherwise it means nothing," she had posted.
Although some had agreed to her views, her Muslim followers had gotten irked by it. She had later made another post saying that she loves animals, but her post was not intended to hurt anyone's sentiments.
"To all my Muslim friends- My love is true for animals and I will always stand by that. I don't mean any disrespect to any religion. I am not brought up to insult anyones belief. I am an animal activist and always will be. Please understand that. Please forgive me if I hurt your sentiments that was never the intent," Sneha had posted.
While Sneha is reportedly eyeing to comeback in Bollywood, check some of her gorgeous photos: