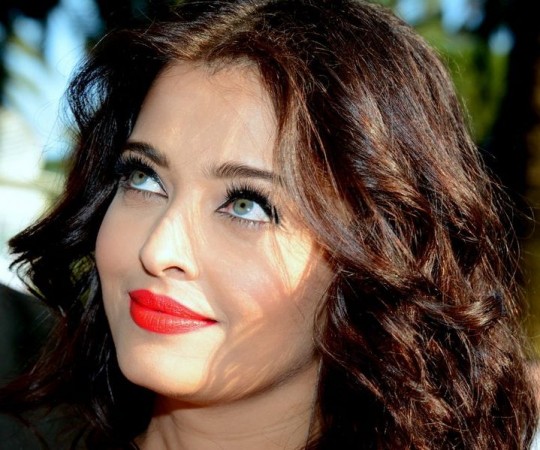 Aishwarya Rai Bachchan will reportedly begin shooting for Sanjay Gupta's "Jazbaa" in first week of December, 40 days ahead of schedule.
Since Gupta's "Mumbai Saga" featuring Anil Kapoor and John Abraham has been delayed due to unavailability of dates, Bachchan Bahu's comeback film has to begin early.
Kapoor and Abraham, who are currently shooting for Aneez Bazmi's "Welcome Back", are yet to wrap up shoot and hence the actors were unable to kickstart Gupta's film.
Slated for a Christmas release, Kapoor is already in Dubai for the shoot, whereas the "Jism" actor will join the team soon.
"The film's producer, Firoz Nadiadwala is a good friend of Sanjay. He had a long chat with him. Sanjay understood that Firoz's film, which is already on floors, needs to be completed first. He immediately sent an SOS to Aishwarya whose dates he had from January, asking if she could start the film earlier. She responded positively," a source close to the project informed Mumbai Mirror.
When contacted, the director confirmed the news saying "Mumbai Saga" will roll later, whereas "Jazbaa" schedule with Aishwarya and Irrfan Khan will begin in December.
Confirming the cast, Gupta also tweeted, "Aishwarya Rai Bachchan, Irfan, Anupam have been announced as the key players in JAZBAA. But more wajandaar names yet to be announced. This is EXCITING."
Aishwarya, who was last seen in Sanjay Leela Bhansali's "Guzaarish" opposite Hrithik Roshan, has grabbed a very strong lead. "Jazbaa will be an action thriller drama, in which Aishwarya features as a very strong female lead. In fact, her character is so strong that she is more like the hero of the film, than a lead actress," the director told Bollywood Hungama in mid-May.
The actress, who has been busy with motherhood, had not taken up projects for long. But, reportedly husband Abhishek Bachchan helped her make the comeback.
"Abhishek loved the story and wanted to know who I had in mind for the female lead. I told him, 'It would be great if Aishwarya could do it'. To my surprise, he asked for the film's copy," Gupta informed The Times of India.
According to reports, "Jazbaa" is a remake of a foreign film, the rights to which have been bought by the director.