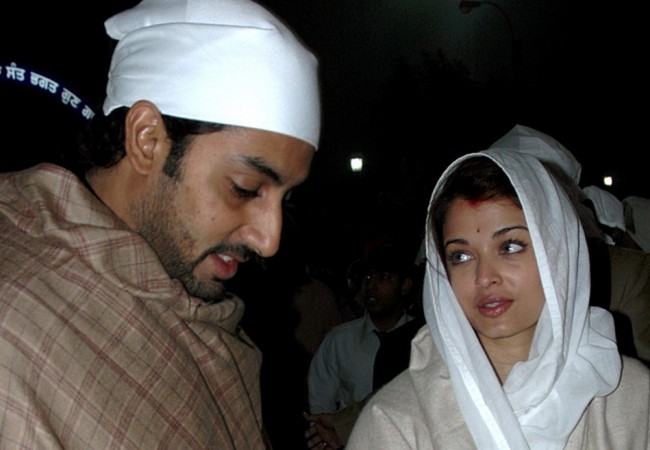 Aishwarya Rai Bachchan is finally returning to silver screen after a gap of almost three years. The beauty queen is making her comeback in films alongside hubby Abhishek Bachchan in "Happy Anniversary".
"Happy Anniversary" will be helmed by India's leading ad film director Prahlad Kakkar, who is also making his debut in film direction with the film.
The producer of the film, Gaurang Doshi, has confirmed the news and said that the actress will sport her "Dhoom 2" look for the film. He also said that Aishwarya Rai is working hard to get back the size zero shape, which she had in the hit action-thriller "Dhoom 2".
"Aishwarya is working hard for the film. She is working hard to lose weight. I can say she will be seen as 'Dhoom Girl' in the film," Doshi told IANS.
The 39-year-old actress had taken break from films after becoming a mother to daughter Aaradhya in November 2011. Since then, there have been several reports of Aishwarya making her comeback into films. The former Miss World has earlier said that she has been reading scripts for her comeback. But at last the script of "Happy Anniversary" convinced her.
The film will go on floors in 2014 and will hit the screens in that same year.
Interestingly, Aish-Abhi will be seen playing the role of husband and wife in the film, which explores the "anatomy of marriage," Kakkar explained.
"It traverses the ups and downs in a marriage and I plan to deal with the subject sensitively. We plan to start shooting in South Africa in the first month of 2014," Kakkar told The Times of India.
Kakkar and Aishwarya had worked together in a Pepsi commercial ad almost two decades ago. Apparently, Bachchans are very happy with the association of Kakkar and Doshi.
Doshi had earlier produced two films "Aankhen" and "Deewar" which had Amitabh Bachchan in the lead role.
Check out the ad of Aamir Khan, Aishwarya Rai and Mahima directed by Kakkar: