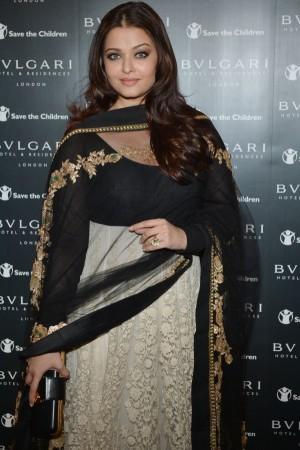 Actress Kareena Kapoor is known for taking digs at fellow actress in the film industry, but this time the actress has shocked everyone when she recently referred Aishwarya Rai Bachchan as the most beautiful woman in the film industry.
Ever since Madhur Bhandarkar announced the making of "Heroine" months back, both Kareena and Aishwarya have constantly hit the headlines. After the movie was offered to Kareena a Bebo-Ash rivalry became the talk of town.
During an earlier press conference for the release of the film's first look, Kareena told reporters that "It is very unfair to compare us, we're from two different generations."
However, during a recent interview with Hindustan Times, Bebo made a U-turn and praised Ash for her beauty.
When asked whether she felt bad about Aishwarya being dropped from the movie after she announced her pregnancy, Kareena diplomatically said, "It is a personal thing between Madhur and Aishwarya and I am no body to comment on it because I was not associated with the film at that point."
"I am sure she would have done the film differently. Infact I have always believed that she is the most beautiful woman in the film industry and she is extremely talented and an icon to many so I m sure she would have portrayed the role brilliantly," she added.
Kareena was also asked about whether there was any pressure to accept the movie, to which she replied, "Not really. It just so happened that our destinies crossed and obviously the way she would have done it is different from how I did it. We have our own individual style, we are two completely different actresses. She also is a diva... and heroine too talks about the life of a diva so I am glad that Madhur selected me to do this film."
After Kareena's recent diplomatic comment it seems that she is trying to call a truce between her and Aishwarya.