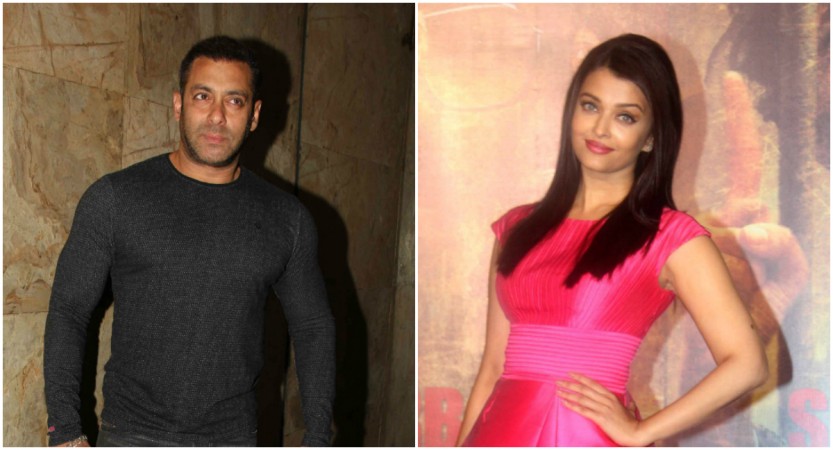 Salman Khan and Aishwarya Rai Bachchan's relationship didn't end well, which is why they always stayed away from each other's paths. At a recent press meet at Vashu Bhagnani's office, the former beauty queen was left miffed when asked about her former flame.
According to a SpotboyE report, she was asked if she would work with Salman ever. The question didn't go down well with her and she stopped the interview midway. She even made it a point that the footage of the interaction be deleted.
The reaction comes across as surprising because last month she happily answered questions on the Salman-Rio Olympics 2016 controversy. The superstar was appointed as the goodwill ambassador for the sporting event, but several opposed to it saying he doesn't fit into the picture.
Interestingly, Aishwarya batted for him. "Anybody who is doing good to represent the country and anybody who is working or seeking or standing out for whatever vocation we have in the country be it sports, arts or music, I think that's wonderful and needs to be recognized," the Indian Express quoted the actress as saying.
In other news, the leading lady's newest film "Sarbjit" has hit screens but unfortunately isn't doing too well. The critics' reviews are lukewarm and word-of-mouth average. However, Richa Chaddha, who features in the biopic in a supporting role, believes it will do great business.
"Sarbjit is a film that will work in the long run. You wait and watch...the film will become a huge hit afterwards," she told BollywoodLife.