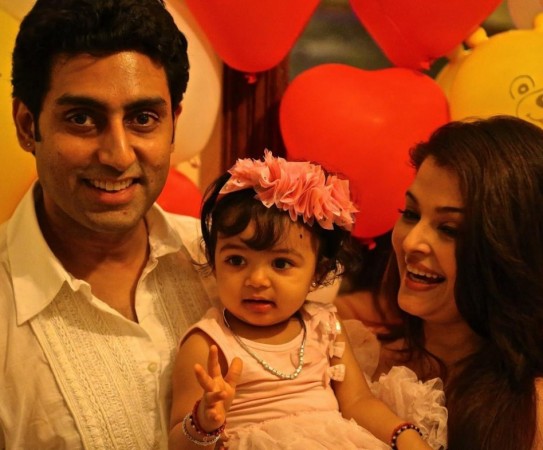 Bollywood diva Aishwarya Rai Bachchan, who is often seen flying to Dubai, is said to be busy with renovation work of her newly purchased house in the Emirate.
According to reports, Aishwarya is very particular to get the best renovation done for the luxurious house and has asked hubby Abhishek Bachchan to accompany her to Dubai to personally check the progress of the work.
The Bachchan couple also reportedly own another property in the Emirates Hills, a posh area that was gifted to them by a property developer.
Speaking about Abhi-Ash's newly purchased house at Sanctuary Falls, a source told Mid-Day, "The Bachchans are planning to do up the house. Ash is looking into the interior work that is being carried out by an international chain of interior decorators, who have also worked on several luxury hotels in Dubai."
Earlier, it was said that the celebrity couple had bought the holiday home in Dubai for their 15-month-old daughter Aaradhya. The cost of the holiday house, which was reported to be located in the heart of a tourist destination in Dubai, is estimated to be ₹54 crore.
The reports of Aishwarya's interest in renovating her Dubai property came at a time when tinsel town is abuzz with the news of her comeback to the silver screen post the birth of her daughter.
Recently, it was reported that Aishwarya might make her reappearance on big screen in Karan Johar's upcoming film, "Shuddhi", starring Hrithik Roshan. Although no official announcement has been made, it is said that the former beauty queen has been approached by Karan for the romantic-drama flick, which will be directed by Karan Malhotra.