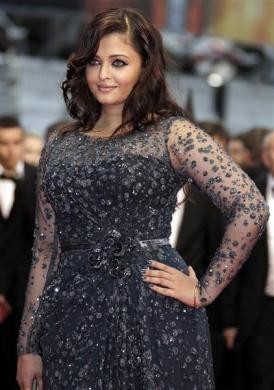 Kareena Kapoor may have reached the pinnacle of stardom in Bollywood. However, her long existing habit of taking a jibe at fellow actresses doesn't seem to disappear.
Be it Priyanka Chopra, Katrina Kaif or Vidya Balan, Kareena continues to launch verbal attacks on her colleagues, the latest being Aishwarya Rai Bachchan.
Since the release of the first look of Madhur Bhandarkar's "Heroine" in a press conference this week, Aishwarya and Kareena have become the talk of the town.
Director Bhandarkar had first offered the "Heroine" role to Aishwarya Rai Bachchan, who during the initial shooting stages left the movie because of her pregnancy last year. Bhandarkar then approached Kareena who agreed to take up the role.
Since then, a Bebo-Ash rivalry was hatched and made headlines on a regular basis. Several months back Kareena said that the "Heroine" role was meant to be hers.
During the press conference scheduled for the release of the film's first look, reporters asked Kareena how different the film might have been if Aishwarya had resumed the lead role. In a possible bid to avoid a controversy, Kareena diplomatically replied, "Ash is a wonderful actress and an icon of our country."
The actress later added that "It is very unfair to compare us, we're from two different generations."
Kareena's statement may have meant that Aishwarya belonged to an "older" generation. Comparing their respective ages and career graphs, a significant generation gap is likely out of the question.
Aishwarya Rai is 37 years old while Kareena is just six years younger to her. When it comes to movies, Ash made her acting debut in 1997 with Tamil film "Iruvar", while her rival made her debut in 2000 with "Refugee", making us wonder what sort of a generation gap Kareena had stated.
Earlier, Kareena attacked the former Miss World saying that "SLB had offered Hum Dil De Chuke Sanam to me, but I was too young back then. Plus, I was also going abroad for higher studies. So I couldn't take up that offer,"
Whether there is a generation gap or not, Aishwarya has maintained her position in Bollywood as well as in Hollywood even after the birth of her daughter Aaradhya. She is reportedly taking up a few international projects, while several Indian filmmakers are anxiously waiting for her to make a comeback.