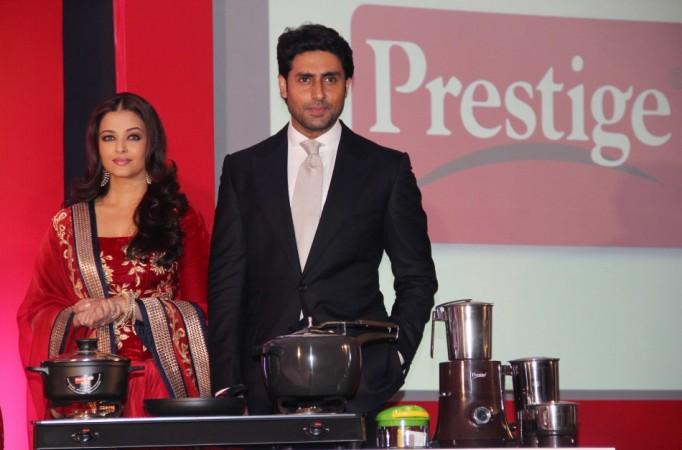 Continuous reports of discord between Aishwarya Rai Bachchan and mother-in-law Jaya Bachchan have hogged the spotlight in the recent weeks.
Reports of a feud in Bollywood's A-list family emerged recently, after Aishwarya and Abhishek were reportedly seen fighting at Kokilaben Ambani's bash, allegedly due to the diva's uncomfortable equation with Jaya.
Photographs from the party showed Aishwarya with her husband and avoiding her mother-in-law. A similar situation was also noticed back in Ahana Deol's marriage function, where the two ladies were seen keeping distance.
Reports of conflict were further associated to previous rumours, which stated that Aishwarya and Abhishek were to move out of the family bungalow owing to Jaya's intrusive nature. It was reported that the "Guddi" actress' restrictive nature on the diva was the centre of the dispute.
However, Aishawrya spokesperson has now put an end to the rumours of tension in the household, and hinted that the gossip was a deliberate attempt to malign the family's image.
"We think somebody is deliberately spreading these rumours. Such reports keep coming up and the Bachchans have been ignoring these for years," the spokesperson told Times of India, adding, "In fact, some time back there were rumours of their divorce and Abhishek had tweeted about it calling it utter rubbish."
The former Miss World's personal life has been under constant media glare post her marriage to Abhishek. While the Bachchan family has stood tall and appeared together in numerous events, reports of conflict within the household refuse to die.