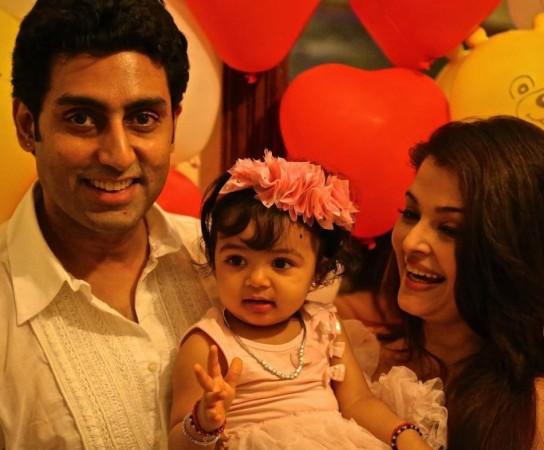 Celebrity couple Aishwarya Rai and Abhishek Bachchan are reportedly planning to move out of the Bachchan mansion Jalsa, where they have been living since their marriage six years ago.
The grapevine is abuzz that Aishwarya Rai wants to build a new home with her husband Abhishek and two-year-old daughter Aaradhya.
According to a report by The Indian Express, "there seems to be a bit of friction between Aishwarya Rai and mother-in-law Jaya Bachchan, who is said to be keeping a tab on her activities. Reports further suggest that Jaya Bachchan is believed to be constantly interfering with her private life."
Meanwhile, reports of cold vibe between Aishwarya Rai and her mother-in-law could well be mere media speculation, as the two seem to share a great bond. And it is common knowledge that the former beauty queen is extremely close to her father-in-law Amitabh Bachchan.
It may be recalled that the Bachchans had no problem living in a joint family for the last six years. Aishwarya Rai had even told in a few television interviews that it was natural to live with her in-laws.
When asked about sharing a home with her in-laws on the Oprah Winfrey Show in 2009, the actress said, "It's normal. It's absolutely natural to us... I lived with my parents before we got married, so it's a natural thing." She went on to say that they had to abide by a few rules of the household, like having at least one meal a day with the family if they were in the city.
Abhishek and Aishwarya, who are back in India after holidaying in Dubai with the latter's family and her sister-in-law, have been living with Amitabh and Jaya since they tied the knot in 2007.