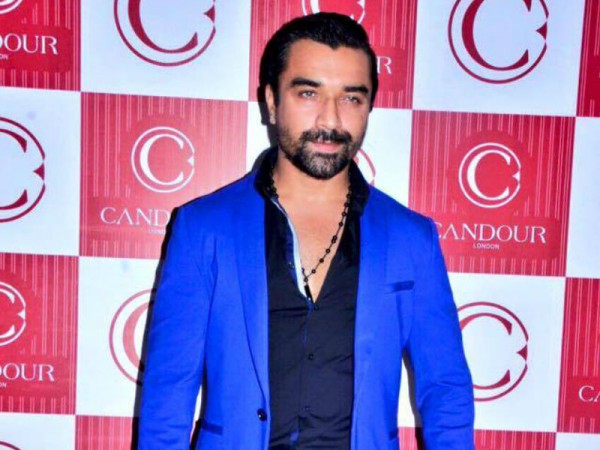 Following accusations by Aishwarya Choubey of sending vulgar messages to her, actor Ajaz Khan has fired back at the model by digging out some revelations about her.
Aishwarya had recently filed a police complaint against Ajaz, alleging that the latter had been sending vulgar messages to her. However, the actor claimed himself to be innocent and said that he has met Aishwarya just once through a common friend.
"I am really saddened. I am being made into a punching bag. I met this girl at a party through an actor-friend Javed Rizvi. That's it. I have nothing more to do with her. If this is the way one gets re-paid for being kind to a stranger then I would advise all actors to not even say 'hello' to newcomers out of kindness," Ajaz told SKJ Bollywood News.
He further said that Aishwarya had earlier posted a video on YouTube, in which she claimed to be the "new Aishwarya in Salman Khan's career" and said that she would soon be sharing screen space with the superstar in an upcoming movie.
Ajaz also added that the model had claimed to have met Salman's father Salim Khan, and that the veteran script-writer was shocked when he learnt about Aishwarya's claims, the report added. "This is a clear case of a girl getting carried away by her ambitions. I feel sorry for her," he told the publication.
Aishwarya had recently filed a complaint against Ajaz, who happens to be a former "Bigg Boss" contestant. "Yes, I have given a written letter to Versova police station. I will be also filing an FIR against him. I had met Ajaz Khan through a common friend and we got in touch. Initially, we used to chat on Whatsapp. But he started sending me vulgar messages a few days ago. I felt weird and awkward. I did not know what to do. Then I decided to file a complaint against him," Aishwarya had told Daily Bhaskar.
In the complaint, Aishwarya had reportedly also alleged that Ajaz had sent to her an "objectionable" photo of his, in addition to the vulgar messages.