India's leading telecom operator Bharti Airtel has introduced a new recharge plan for its prepaid users which offers 1GB data with a validity of 28 days for Rs 65. The new prepaid pack will take on similarly priced recharge plans from Reliance Jio, Idea and Vodafone. However, the Rs 65 plan by Airtel is targeted towards 3G subscribers as it does not offer 4G data or additional talk time.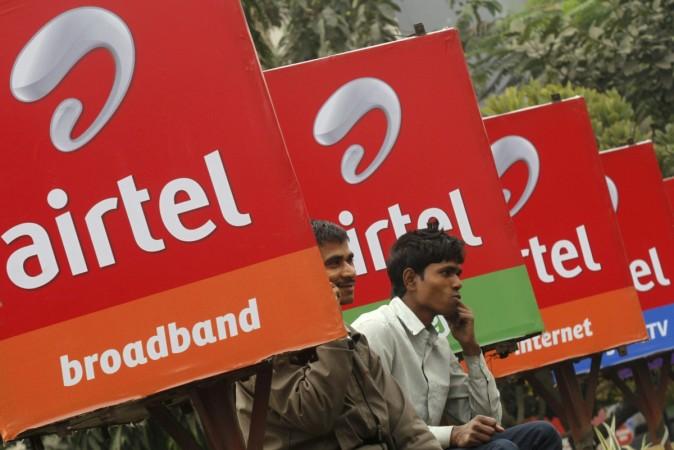 For 4G subscribers, Airtel has a cheaper recharge plan at Rs 49 which offers 2GB of 3G or 4G data for 28 days, but this offer is available only for some select users. Likewise, there is also a daily recharge pack where select users get 1GB of data for Rs 49 valid for one day.
Talking about the similarly priced recharge options from other networks, Reliance Jio has two plans which come close to Airtel's Rs 65 pack but offer way more benefits.
Reliance Jio Rs 49 pack
The Jio Rs 49 prepaid recharge plan offers 1GB of 4G data along with unlimited calls and 50 free SMS messages for 28 days. But the pack is available only for JioPhone users.
Reliance Jio Rs 98 pack
The Jio Rs 98 prepaid plan is applicable to all Jio prepaid users and offers 2GB of 4G data along with unlimited calls, 300 free SMS, and complimentary JIO apps subscription for 28 days.
Idea Rs 65 pack
The closest pack when it comes to pricing, Idea's Rs 65 prepaid recharge plan offers 1GB of 4G/2G data depending on location with a limited validity of 15 days. There is also a 1GB data for 28 days pack which is available at Rs 98.
Vodafone Rs 99 pack
Similarly, Vodafone also offers a similar recharge plan for Rs 99 that offers 1GB 4GB data for 28 days. However, it does not offer any free SMS or unlimited calls.
Meanwhile, Airtel itself has several plans for users in certain circles which offer a lot more data at 4G speeds.
The telco has a Rs 98 plan for its prepaid users in Andhra Pradesh and Telangana which offer 5GB of 4G data with a validity of 28 days.
Besides, Airtel also has Rs 157 prepaid plan offering 3GB of 4G data for a period of 27 days.
Airtel's prepaid data plans differ from user to user and across circles. If you are an Airtel subscriber check for the eligibility on Airtel's website of the My Airtel app before recharging.
Separately, Airtel was adjudged the fastest 4G network in India for the third consecutive time by the Telecom Regulatory Authority of India (TRAI). The telco recently announced its VoLTE Beta Program for select users. As part of the program, Airtel is offering 30GB free 4G data for users who opt to join the program and test its network stability and provide service feedback. Click here to know more about the program.