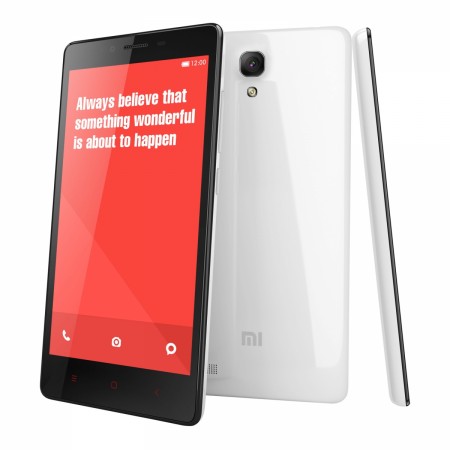 Xiaomi devices are selling like hot cakes in India and Airtel is taking the advantage of its popularity to boost its 4G LTE service in the country. The largest mobile operator has started accepting bookings for the coveted Redmi Note for ₹9,999 across six cities in India.
The aim is to help people make an easier switch to high-speed LTE connection without spending a fortune on 4G-compatible devices. In return Airtel will have a larger user-base for its 4G network in India, which is available only in select cities.
Out of 16 cities where Airtel has 4G services live, the operator will sell the Redmi Note 4G devices only in six cities. They include Delhi-NCR, Mumbai, Bengaluru, Hyderabad, Chennai and Kolkata.
Bookings for the device will be accepted online and can be picked up from any Airtel store from the afore-mentioned cities. Xiaomi's latest phablet device will be up for grabs at 133 Airtel stores across six cities, so buyers can choose any store as their pick-up location.
Airtel has set up an exclusive Mi page for Redmi Note bookings. The device is operable only with Airtel's postpaid myPlan and requires at least 500MB active 3G data. Existing customers can continue to use the service by simply changing the device while prepaid and non-Airtel customers must opt for a new 4G SIM with a new myPlan.
Bookings for Xiaomi Redmi Note on Airtel's network are open. Buyers can use their credit or debit card for purchase or even pay by cash, NDTV reported. Additionally, Airtel is running a promotional deal called "Mi Day" each week, where users can walk in to a store and buy the Redmi Note without pre-booking. The deal will be available in select stores.
Xiaomi's Redmi Note can also be used in cities without Airtel's 4G coverage. Users will automatically be upgraded to 4G network as and when the service is upgraded, at no extra charge.
There is an exclusive offer for those who buy the Redmi Note in Bengaluru. After activating the device, users can get free 10GB 4G data by logging on to company's Airtel Live page. The Redmi Note smartphones will be sold on first-come-first-serve basis at all locations.