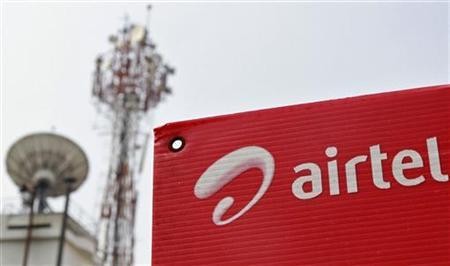 Bharti Airtel, India's largest private telecom operator launched "India's first 4G on mobile" services in Bangalore on Friday.
Although Bangalore is the first city to get the service, it is currently offered only on Apple iPhone 5S and 5C.Users of these devices can enjoy the latest 4G network on their mobiles by upgrading their current SIM to a 4G SIM without changing their existing data plan. Customers using the 2G/GPRS data plans can get the 4G offer by opting for any of the 3G plans/packs.
4G technology users can download 10 movies in less than 30 minutes, upload full holiday albums in less than five minutes and stream High Definition video with zero buffering, said the company. Airtel also said that while data browsing will be on 4G networks, voice calls would be on 2G/ 3G networks with the CSFB (Circuit Switched Fall Back) technology. In addition to the regular 3G plans, for heavy users Airtel announced new plan offering 10 GB of data at 4G speeds for ₹1,000.
"Airtel has always set the technology trends in India and was the first operator to introduce 4G to the country. The Information Technology capital of India saw the advent of 4G in 2012 and today we are proud to announce the launch of the much awaited Airtel 4G services on mobile in partnership with Apple," NDTV gadgets quoted Srini Gopalan, Director - Consumer Business, Bharti Airtel India.
"We will together give customers in Bengaluru the power to upgrade to cutting edge 4G LTE technology at no additional cost. As a brand we are committed to enriching lives of millions by giving them the best user experience and invite our data savvy customers in the city to enjoy this world class data experience."