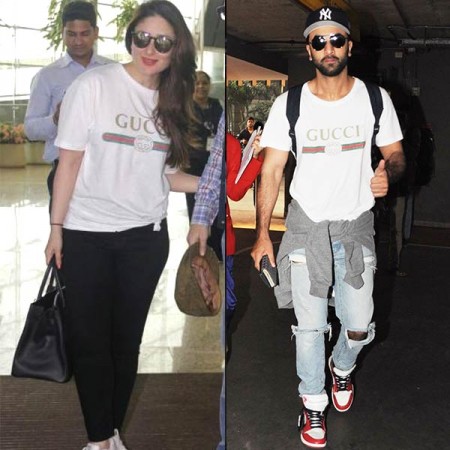 Talk about sibling love! Ranbir Kapoor and Kareena Kapoor Khan will definitely win this one. As casual as it gets, Ranbir who returned from Israel after shooting for Ayan Mukerji's Brahmastra, was seen wearing a Gucci T-shirt. What's surprising? Well, sister Kareena Kapoor Khan wore the same t-shirt last year at the airport.
Brother drawing inspiration or did they just borrow clothes?
But what's eye opening is that the Gucci T-shirt costs a whooping Rs. 31,000! Yes, can you believe it? Do you really want to shell out that kind of money just for T-shirt? Think again. We wonder what the overall look would be.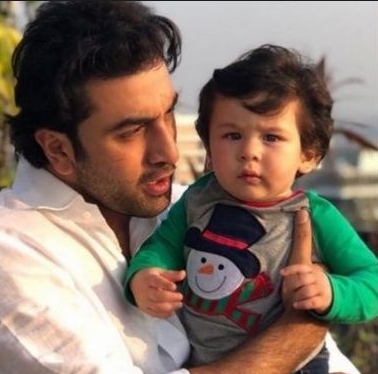 Ranbir and Kareena have always given us sibling goals. They recently met at Kapoors Christmas Lunch and Ranbir's adorable moment with her son Taimur broke the Internet. And guess what? Even that day Ranbir and Bebo picked on the same pair of Gucci shoes with the only difference being – Kareena picked from the women's collection while Ranbir opted for the funky snake print from the men's collection. And it costed nothing less than Rs. 70, 000!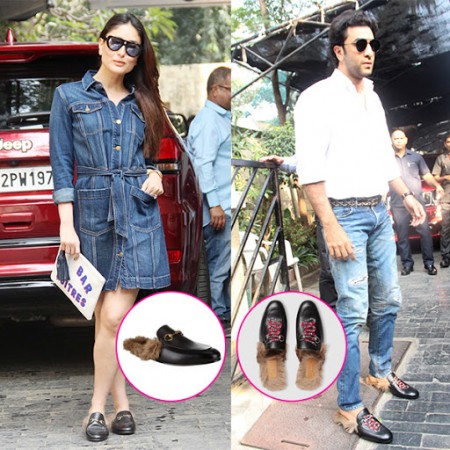 Kareena Kapoor talking to a leading website in 2014 said: "That's the main thing I feel happy about. We are all very proud of our family. And we are delighted to see that Ranbir, especially, has done such amazing work in such a short time. Whether it's in terms of his films or the brands he endorses, he has been around for such a small period but he has done great stuff. We kind of feel proud of each other."