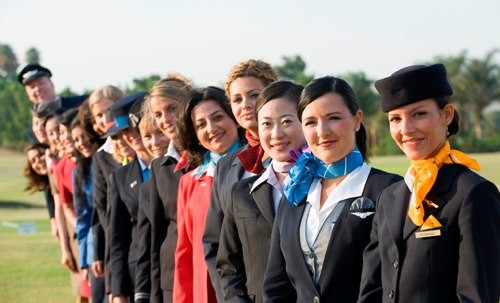 There are a few airline services, albeit not many, which become an oasis for the frequent traveller; where the staffs offer excellent customer service and a few special touches making the whole flying experience pleasant.
Along with high fares and the indifference of the staff, flying is not usually a palatable affair; but those airlines that consistently treat all passengers with respect, provide the best services for reasonable costs, exhibit overall in-flight hospitality and serve quality meals deserve to be applauded.
With respect to Skyrax World Airline Awards, the primary benchmarking tool in the industry for passenger satisfaction levels throughout the world, and from word of mouth of millions of fliers, Emirates is by and large the World's Best Airline and does not shy away from proving the best in-flight entertainment either.
Since its launch in 1985, Emirates has grown into one of the largest and most dynamic airlines in the world and has transformed Dubai into a major connection hub for global air travel. They are also the first airlines to allow passengers to use mobile phones in flight.
"These awards are widely regarded as the industry's benchmark for Excellence. For us, the awards clearly reflect a vote of confidence from global travellers, who acknowledge and appreciate our continuous drive to deliver high-quality service. To be voted 'World's Best Airline' by millions of discerning travellers really is something for our 60,000 strong workforce to be proud of," Tim Clark, President of Emirates has acknowledged.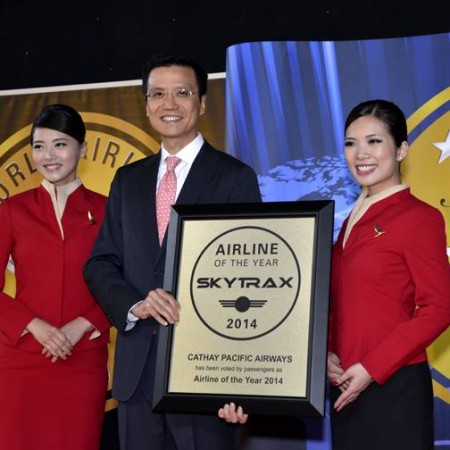 However, in 2014, Cathay Pacific Airways was named as the World's Best Airline at the award function held at the Farnborough International Airshow.
"Of all the airlines in the survey, Cathay Pacific Airways were the best performer across all types of travel," Skytrax CEO Edward Plaisted said. "Some airlines were very good in economy, others in luxury, but Cathay Pacific Airways was top, or near the top, in all categories," he said.
Singapore Airlines is regarded as the best economy class airline in the world and the best airline in Asia, owing to its unmatched customer service and is famous for its gorgeous flight attendants. Apart from its comfortable seats, delicious food and entertainment, the staff treat passengers with respect and care, which is a quality lacking in most airline staff. The attention to details and the crew remembering each passenger's name and seat number endears many.
While Garuda Indonesia bagged the World's Best Cabin Crew award, AirAsia was named the World's Low-Cost Airline for the sixth successive year. AirAsia Group CEO, Tony Fernandes said "From two aging aircraft and just six routes back in 2002, we have grown to operate a proud fleet of over 160 aircraft, 95 destinations and carried over 250 million guests. It is a great honour to be acknowledged as the world's best low cost airline for six consecutive years and for that, I thank our guests.."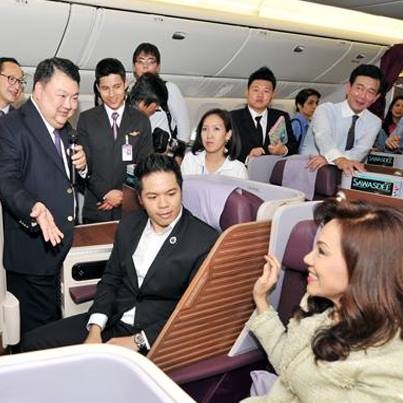 Thai Airways International Public Company Limited (THAI) has been making positive news at the Skytrax Awards in the recent years, being awarded the "Best Airline Staff in Asia" and the "Best Economy Class Airline Catering" category of Skytrax World Travel Awards 2014. It has been making conscious efforts to implement several retrofitting projects that improved the airline's global competitiveness and increase customer satisfaction.
In a significant move to raise its standards, THAI also acquired modern efficient aircrafts that will cause minimal environmental damage owing low carbon emissions.
Some of the other award-winning airlines that make long hours on air worth it, include Aegean Airlines, Air Arabia, AirAsia X, Air Berlin, Air Canada, Air New Zealand, Alaska Airlines, ANA All Nippon Airways, Asiana Airlines, Avianca, Azul Airlines, British Airways and China Southern Airlines.