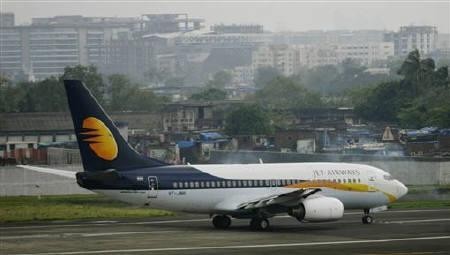 Air travels to domestic destinations have now turned more expensive than a plane ride to Bangkok. Indian-owned have airlines recently raised their fares by a steep 25 percent due to increase in fuel costs and deprecating rupee.
The nearly 25 percent fall of the Indian rupee against the US dollar this year has hit the airline industry with a 6.9 per cent hike in aviation turbine fuel (ATF).
Fuel prices have been trading between $105 and $115 per barrel in the past few months, amid brewing tensions between the US and Syria.
Among the private airlines, Jet Airways and the supposed 'budget airline' SpiceJet hiked fares by 25 pecent on Wednesday.
A source in Jet Airways confirmed the news to PTI that it has hiked its surcharge as well as base fare with immediate effect.
Other private players are likely to follow suit for domestic travel, which had shown a positive growth of 0.71 percent in June this year, as compared to last year.
Airlines had hiked fares ever since the Vjiay Mallya-owned Kingfisher Airlines was grounded in October last year. It had caused a double-digit decline in the passenger traffic that month.
The scenario is similar this year due to the hike and is likely to get worse with experts claiming that after months of positive growth, September could show a rebound.
Even the government owned Air India is mulling over hiking air fares, "We will track what the competition is doing as far as the prices are concerned. But the level of hike will not be as high as others' because we never dropped our prices so much," an Air India official said told DNA.
Due to floppy demands in July and August, most airlines had reduced the airfares which helped boost passenger traffic.
However, global crude prices have become more expensive for the airlines. Indian Oil Corp. Ltd is charging ₹75, 031 per kilolitre of jet fuel, against ₹71, 028  per kilolitre in 2008, reported PTI.
Private airline IndiGo is now selling domestic economy tickets for the Bangalore-New Delhi route next week for ₹10,176, while an international one-way ticket from Bangalore to Bangkok costs ₹9, 348.