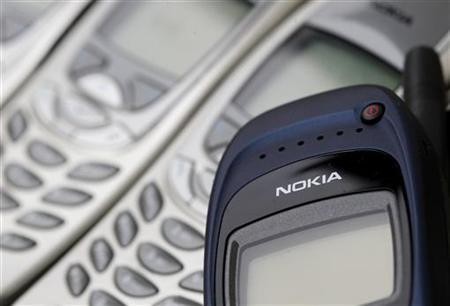 Emerging Indian network carrier Aircel is the country's first telecom service provider to drop roaming charges for voice call, SMS and other services, and instead provide uniform rate even if customers travel away from their home circles.
Aircel's new service 'One nation, one rate' will provide uniform tariff across all its telecom circles as well as doing away with roaming charges which was imposed on customers if they used services while being away from the home network circle.
Anupam Vasudev, Chief Marketing Officer, Aircel, said "In India, which is the world's most dynamic and challenging telecom market, Aircel has successfully cemented its place by launching innovative and best value for money products and services. Aircel has been the pioneer of data revolution in the country. Carrying this legacy of innovation forward, we have launched 'One nation, one rate', which will enable us to take a lead in the voice space as well."
He further said, "Our(Aircel's) core values - 'Simple, Creative and Trustworthy' reflect in this product that will enable Aircel customers to enjoy one rate for voice, SMS and data services in their respective home circles and even while they are on roaming. We believe that the launch of this product will create a community of Aircel users and will mark the start of an important chapter in India's telecom growth story."
Aircel's 'One Nation, one rate' will provide the following One India tariff to Aircel customers:
Voice: Local/national calling at 1 paisa/second in home circles and roaming on Aircel network. Incoming calls on roaming will be free.
SMS: Local and national SMS at ₹1 per SMS in home circle and also while on roaming.
Data: User will be able to carry the home circle rate while on roaming.
Last year in May, the telecom ministry approved the National Telecom Policy 2012 which aimed to abolish roaming charges and allow mobile phone subscribers to use their same numbers across country without having to pay extra tariff for services once they were outside their home telecom circle. The National Telecom Policy 2012 was reported to take off early 2013.
As the year 2013 began, major network carriers in India were weighing their options to cut-down value-added freebies and contemplating to raise tariff charges in certain circles across the country. Chennai-based Aircel hit a master stroke in this case by launching the 'One nation, one rate' service ahead of its competitors to attract more customers in to its fold.
According to reports, Aircel's new service is available in various denominations ranging between ₹21 and ₹59. In Andhra Pradesh, the service is priced at ₹25, in Delhi at ₹39 while Mumbai subscribers have to pay ₹32.