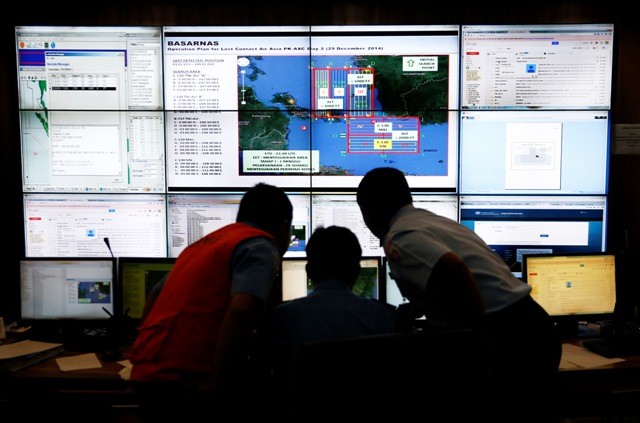 The two pilots of AirAsia QZ8501 flight may have turned off the plane's critical computer system while attempting to address blaring alarms just before the fatal crash.
The pilots cut off power to the computer system, which functions to keep the plane from going out of control or too slow, sources aware of the investigation into the plane's crash told Bloomberg.
The pilots were struggling to manage alerts from the flight augmentation computers, and after a few attempts, they are believed to have cut power to the entire system, something that is discouraged, especially in highly-computerised Airbus aircraft.
"Airbus discourages pilots from cutting power to systems because electronics in the highly computerised aircraft are interconnected and turning off one component can affect others," John Cox, a former A320 pilot and presently a safety consultant, was quoted saying by Bloomberg.
"Particularly with an Airbus you don't do that," he added.
However, experts believe that even if the computer system was switched off, the pilots should have been able to fly the plane manually.
Investigators refused to make an official statement about the plane's computer system.
"About the flight augmentation computer, I can't deny, nor confirm it. It's technical and it's in investigation territory. Currently, flight augmentation computer is still being further investigated," Ertata Lananggalih, an investigator with Indonesia's National Transportation Safety Committee, said.
Indonesian investigators had revealed on Thursday the less experienced co-pilot was in charge of controls before the plane crashed into the Java Sea on 28 December, and that it was put in an unusually steep angle while attempting a dangerous climb.
The plane's cockpit voice recorder had earlier revealed that the pilots' voices were drowned out as alarms in the cockpit blared before the plane crashed.