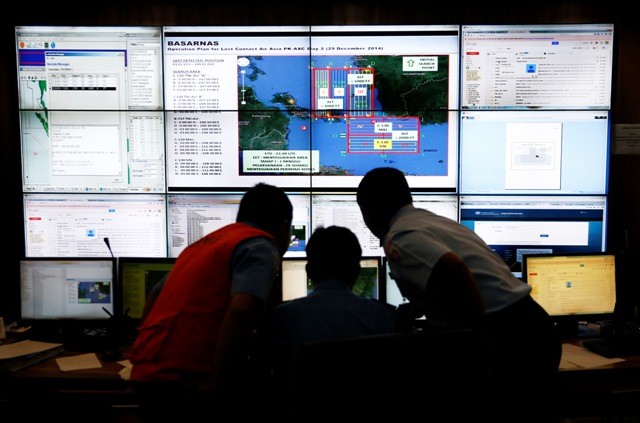 A body believed to be of the co-pilot of AirAsia QZ8501 flight has been retrieved from the cockpit of the plane that crashed into the Java Sea on 28 December.
Indonesian search officials said one of the two heavily-decomposed bodies was pulled out from the cockpit on Friday, and that both the pilots were strapped to their seats with their uniforms on, according to Channel News Asia.
"It is likely the body of the French co-pilot, wearing uniform with three stripes on (the) shoulder," coordinator of the search and rescue effort SB Supriyadi told AFP.
The Disaster Victims Identification (DVI) team will be working on identifying the body.
Indonesian officials had said last month that the relatively less experienced First officer Remi-Emmanuel Plesel was flying the plane when it crashed after attempting a dangerous climb.
Plesel had only 2,200 flight hours covered over three years of flying for AirAsia, while the much senior Captain Iriyanto, a former fighter pilot, had nearly 10 times the flying experience in terms of total hours.
Speculations had emerged last week that the captain had left his seat and put his junior co-pilot in charge, who lost control of the plane. However, the fact that both the bodies were strapped to their seats may raise questions about that theory.
The probe into the plane's flight data recorder had shown that it was the co-pilot's control stick that pulled the plane's nose up, causing the Airbus A320 to position at an unusually steep angle, sources familiar with the probe had earlier revealed.
The plane crashed with 162 people on board, and so far, 101 bodies have been found.