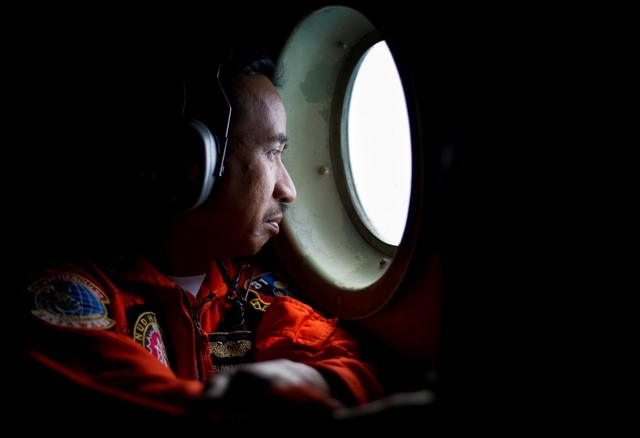 The captain of the AirAsia QZ8501 flight had left his seat and put his junior co-pilot in charge, who lost control of the plane before it crashed into the Java Sea, sources privy to the investigations have revealed.
Indonesian officials had revealed on Thursday that the less experienced First Officer Remi-Emmanuel Plesel was at the helm of the plane's controls at the time when the ill-fated aircraft attempted to make a dangerous climb.
However, officials had said that Captain Iriyanto, a former fighter pilot who had nearly 10 times the flying experience as that of Plesel, was monitoring the latter as he controlled the plane.
The new reveletations point at a possible lapse on the part of the captain, who is believed to have left his seat next to the co-pilot for an 'unorthodox procedure', and by the time he returned, it was too late to retake control of the plane, Reuters reported.
The probe into the plane's flight data recorder has reportedly revealed that it was the co-pilot's control stick that pulled the plane's nose up, causing the Airbus A320 to position at an unusually steep angle, two sources familiar with the probe told The Wall Street Journal.
"The co-pilot pulled the plane up, and by the time the captain regained the controls it was too late," a person familiar with the investigation told Reuters.
Some reports on Friday also suggested that the pilots may have cut power to the plane's critical computer system after failing to address its alarms.
Reuters reported that it was Captain Iriyanto who took the call to cut power to the flight augmentation computer, leaving the junior pilot to control the plane manually in the tricky weather conditions.
The key flight control computer on the plane was said to have been facing maintenance faults for a week, and captain Iriyanto had reportedly flown the same plane with the intermittently faulty device just days before the crash, a source said.