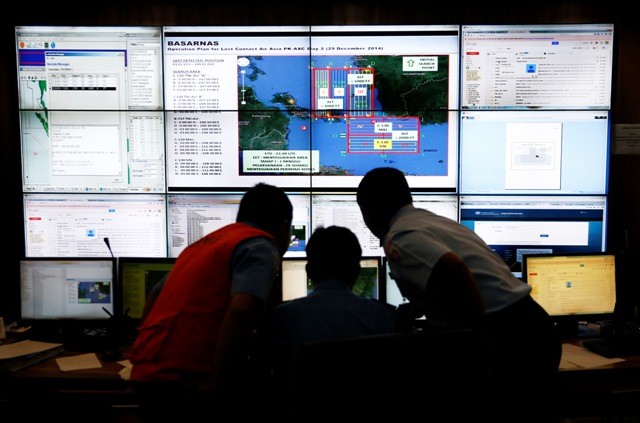 Signals from the black box of the ill-fated AirAsia QZ8501 flight were detected by Indonesian search and rescue teams on Friday, in one of the most significant developments that will aid in understanding what caused the plane to crash.
Santoso Sayogo, an investigator at the National Transportation Safety Committee, confirmed the news on Friday.
However, the chief of Indonesia's search and rescue agency has refuted reports of black box signals being detected, adding that the agency's pinger locater beacon has not detected any signal, Channel News Asia reported.
While the tail of the plane, which holds the voice recorder, had been located in the sea bed several days ago, divers faced a challenge of retrieving the black box in the rough weather. Officials also believe that the black box may have separated from the tail's section.
A plane's black box can emit signals only up to 30 days before the batteries die out.
The plane crashed into the Java Sea on 28 December, with 162 people on board. 43 bodies have been recovered so far.