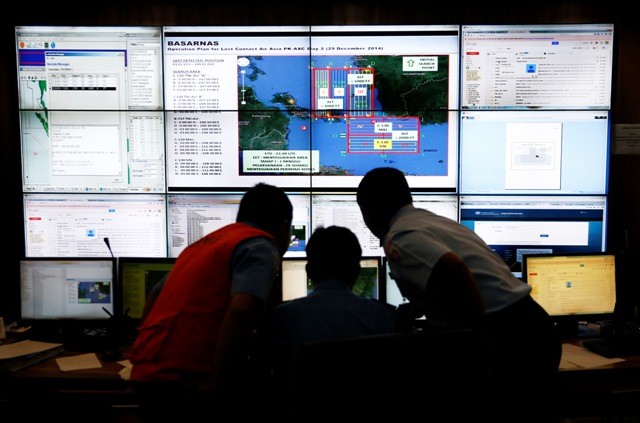 One of the passengers onboard the missing AirAsia flight QZ8501 sent a last text message to his friend saying "Goodbye, forever."
An Indonesian national, who had a lucky escape after he cancelled his travel plans, received a text message from his friend who minutes before boarding the plane jokingly said: "See you in the new year and goodbye forever."
"This morning before I went to pray, a friend of mine onboard the AirAsia flight jokingly said 'That's all' and then the bad news came," the man told CNN affiliate Channel News Asia.
The man in his 20s was part of a group of friends, who were supposed to travel from Indonesia to Singapore on the missing plane.
"I should have gone with them but I cancelled it two weeks ago as I had something to do," the young man added.
The man, whose name has not been revealed, was seen weeping bitterly at Juanda International Airport in East Java, Indonesia as the hopes of seeing his friends alive ever again diminished.
A CNN report noted that the162 passengers were a diverse set of travellers such as missionaries, a biology teacher, an energy executive and families on Christmas vacation, who were all being ferried to Singapore by an efficient flight crew when the tragedy struck.
The multinational search for the missing plane has entered the third day, while the search operations have been widened to cover 13 more zones covering land and sea.
The BBC reported on Tuesday that the Indonesian officials are sending teams to investigate reports of smoke on an island in the area where AirAsia flight QZ8501 went missing.