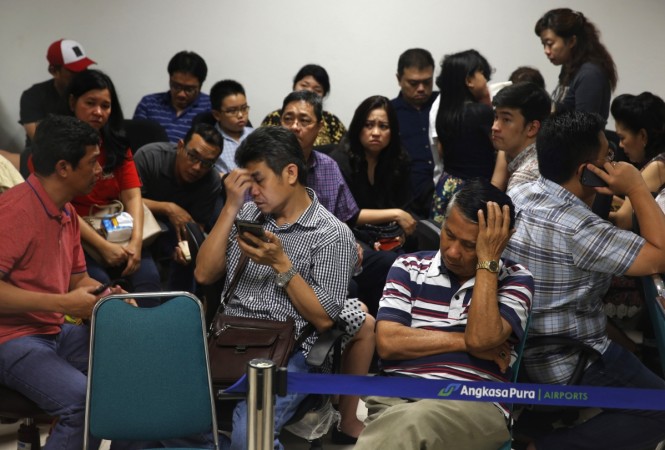 This family can't stop thanking God after having missed the ill-fated AirAsia Flight QZ8501. As luck would have it, the Indonesian family of 10 in Jakarta had a miraculous escape when they arrived late to catch the flight QZ8501, which went missing shortly after taking off for Singapore.
Christianawati (36) told AFP that the entire family, including six adults and four children were heading to Singapore to celebrate the New Year. They were originally booked on the same flight which was previously scheduled for 7:30am. But AirAsia had rescheduled the flight's timing to two hours earlier to 5:30am.
The airline tried to inform the family on 15 and 16 December about the timing change, but they missed those calls and messages.
"We arrived at the airport to check in for the 7:30am flight but were told our flights had been rescheduled to 5:30am and we were late. Of course, we were angry," Christianawati was quoted as saying.
"While the new tickets were being reissued, we hard that the other plane had crashed, so we cancelled our flights immediately," she said adding that she cried thanking god for making them miss the flight.
"Maybe it is all God's plan that my family and I were not on the flight. It was a blessing in disguise."
Flight QZ8501 is the second plane to have mysteriously disappeared in 2014 after losing contact with the radar on Sunday morning while flying from the Indonesian city of Surabaya to Singapore. Malaysian flight MH370 disappeared in similar manner in the wee hours of 8 March while travelling from Malaysia to Beijing.
On the latest incident, the jet mysteriously went missing just about 42 minutes after it took off carrying 162 people on board including the pilot and crew members.