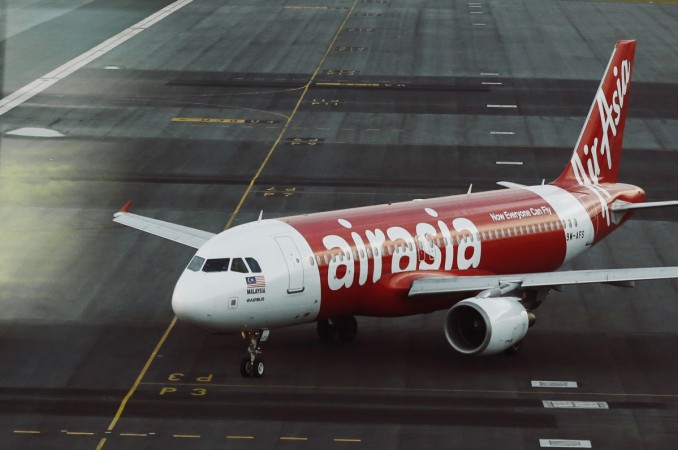 AirAsia Indonesia, which is entangled in the QZ8501 tragedy and a breach of flying schedule, played down an incident that reportedly left passengers of its flight on 3 January 'terrified'.
Indonesia AirAsia flight 7633, which was taxiing for takeoff from the Surabaya airport, the very airport from where the doomed QZ8501 flight took off, had to turn back after a power unit used to start the plane reportedly shut down.
Reports in local Indonesian media as well as in Malaysia initially said that the Bandung-bound plane's engine had stalled, causing panic as the incident came just days after the AirAsia QZ8501 flight crashed last Sunday.
As per reports, passengers were left terrified after they heard a 'loud bang', according to Channel News Asia.
The airline, however, clarified that the engine had not failed and only the auxiliary power unit, which is used to start the plane's engine, had shut down.
Indonesia AirAsia chief executive Sunu Widyatmoko was reported as saying that the plane landed safely at its destination in West Java after it underwent a check.
AirAsia CEO Tony Fernandes took to Twitter on Sunday to dismiss the reports as "silly headlines".
silly headlines in malaysia. Airasia Indonesia aircraft did not have a stalled engine. An Apu which is ground power had to be restarted.

— Tony Fernandes (@tonyfernandes) January 4, 2015
Many sensational headlines on Airasia. We have kept quiet as our focus is on families. One by one facts will come out and clear us. — Tony Fernandes (@tonyfernandes) January 4, 2015
Human spirit is amazing. Stay strong Airasia all stars. Don't let newspaper headines deflect the amazing job you do. Airasia changed flying

— Tony Fernandes (@tonyfernandes) January 4, 2015