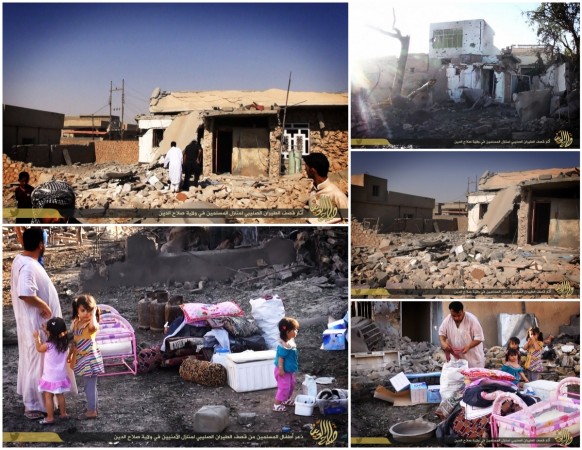 The airstrikes, carried out by the US-led coalition, have killed more than 6,000 Islamic State militants in Syria and Iraq.
US ambassador to Iraq Stuart Jones, in a television interview with Al Arabiya, disclosed that the joint military campaign has had a "devastating" impact on the Islamic State.
This is the first time that the United States has come forward with a definite figure on the number of Islamic State fighters killed by the "targeted" bombings.
It is believed that the anti-Islamic State campaign has wiped off almost half of the top commanders of the jihadist group. Jones stated that the figure had been calculated by the US Central Command.
The CENTCOM confirmation on the body count comes just after the United States accepted that the airstrikes aimed at ISIS militants may have killed civilians as well.
The CENTCOM figure, however, also raises questions on how the command centre possibly can so accurately calculate and differentiate between the ISIS or al Nusra fighters with the civilians in Syria and Iraq.
Recent reports have found that the coalition bombings had killed at least 52 civilians. But, it is believed that the number could be higher.
According to CIA estimates, Islamic State has a total of more than 31,000 fighters; while the Iraqi security experts put the figure to around 100,000.