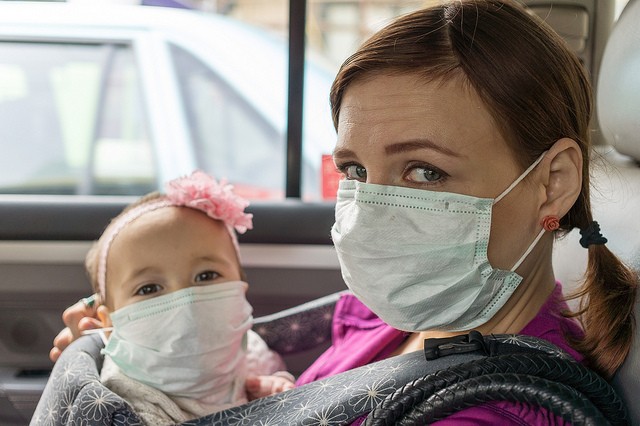 Even short-term exposure to air pollution can pose serious risk to the health. People who are exposed to high levels of certain air pollutants are at higher risk of developing an irregular heartbeat and blood clots in the lungs, according to a new study.
Previous research has linked prolonged exposure to air pollution to a series of health problems including cancer, early death, reproductive and cardiovascular problems and damaged central nervous system. Living in an area with high levels of air pollution during pregnancy has been shown to increase the risk of asthma, autism and vitamin D deficiency in children and maternal pre-eclampsia (a condition that triggers hypertension).
In the new study, researchers used data collected from three sources: the Myocardial Ischaemia National Audit Project (MINAP), Hospital Episode Statistics (HES) and Office of National Statistics (ONS). The data included records of 4,00,000 heart attacks and 2 million emergency admissions for cardiovascular diseases, 6,00,000 deaths from heart attack or stroke. Researchers also collected levels of air pollutants, for a period of five days, in the area where the participants lived. The main air pollutants thus recorded were carbon monoxide, nitrogen dioxide, particulate matter (PM10 and PM2.5), sulphur dioxide and ozone.
Exposure to air pollutant PM 2.5 was associated with irregular heart rhythms, irregular heartbeat (atrial fibrillation) and blood clots in the lungs (pulmonary embolism). Similarly, exposure to nitrogen dioxide was associated with emergency admissions for cardiovascular problems like heart failure and heart attack. Researchers couldn't find any evidence to show the role of air pollutants in cardiovascular deaths.
The findings reported in the journal Heart come at a time when the whole world is observing 5 June, as the World Environment Day.
In October last year, the International Agency for Research on Cancer (IARC), the specialised cancer agency of World Health Organization (WHO) located at Lyon in France, classified outdoor air pollution including particulate matter (a component of air pollution) as carcinogenic to humans. The report also showed exposure to air pollution causing nearly 2,23,000 deaths in 2010. Nearly 7 million people were killed by exposure to air pollution in 2012, a World Health Organization report shows.
Following are some of the most polluted countries and cities in the world:
India: New Delhi, Raipur, Gwalior, Patna, Amritsar, Agra, Jodhpur, Ahmedabad, Firozabad, Allahabad
Pakistan: Karachi, Peshawar, Rawalpindi
Bangladesh: Gazipur, Dhaka and Narayanganj
Iran: Khorramabad
Afghanistan: Kabul
Qatar: Doha
Turkey: Igdir