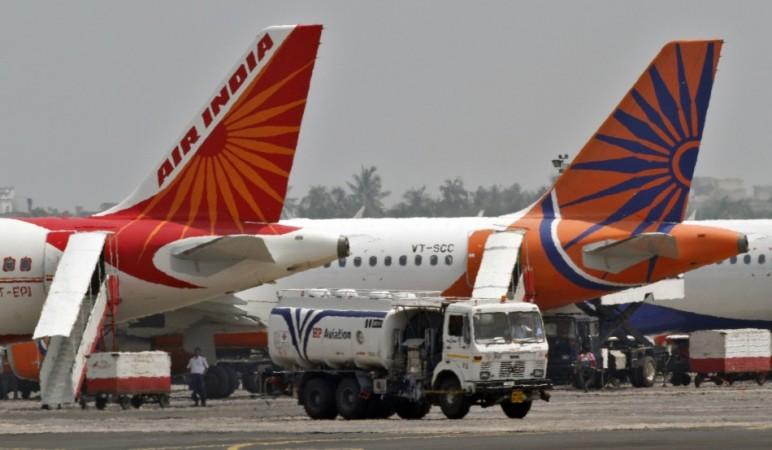 The Air India pilots' strike entered 15th day in a row on Tuesday with the airline reportedly losing about Rs. 200 crore (2 billion) due to the ongoing strike.
Despite several efforts to resolve the matter, Air India has failed to resume its services. Passengers continued to face troubles as the pilots' strike continued.
On Monday, the Civil Aviation Minister Ajit Singh met the representatives of the 13 recognized Air India unions to find a solution in this regard; however, so far no firm decision has been made over the ongoing crisis.
In the meeting, Singh reportedly asked the representatives of the unions to help the government in reviving Air India's condition.
"I had convened this meeting to listen to their views. We have discussed the current situation Air India facing, the turnaround and financial restructuring plans and the airline's future," he said.
"I sought the support of all the unions to restore its financial health and its earlier "Maharaja' status"
Reportedly, the Indian Pilots Guild (IPG) was not invited to attend Monday's meeting. It was earlier derecognized by Air India.
IPG, the union of pilots that is leading the agitation, said in a statement earlier that it was "open to meeting with officials of the management and/or Ministry at any place at any time in order to resolve these issues and bring an end to the current impasse."
The striking pilots are demanding the government to immediately withdraw the termination orders against 71 pilots and also address the issues that are connected their career progression.
However, Air India sacked 30 more pilots on Monday, but two pilots on strike have returned back to work.
Giving a blow to the agitating pilots, the Delhi High Court on May 17 upheld the order given by a single judge bench declaring the ongoing strike by pilots as "illegal."
The decision was upheld by a division bench of the High Court comprising of Justice Sanjay Kishan Kail and Justice Rajiv Shakdher.
The court put a stay on the strike and said no strike or sick leaves would be allowed to the pilots of the national carrier until further notice. It also said contempt proceedings should be initiated against the agitating pilots.
The government earlier appealed the pilots to return back to work as this was the "last chance" to revive the "almost bankrupt" airline.
(With inputs from IBNS)