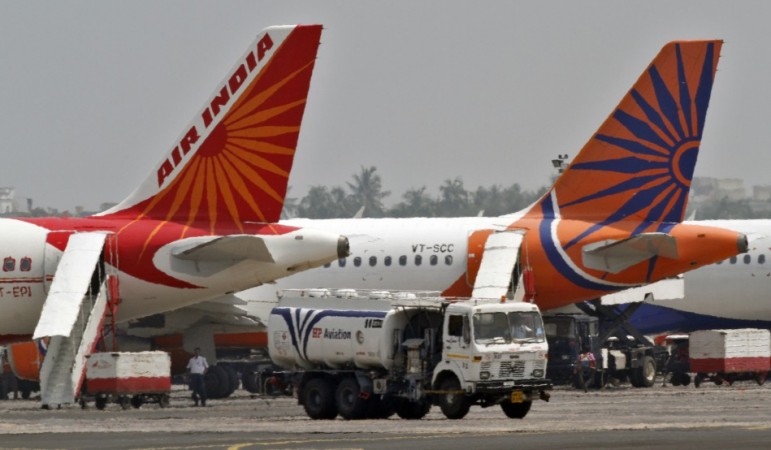 More than 180 passengers to India have been left stranded at the Dammam airport in Saudi Arabia, after an Air India Express flight was delayed by two days.
The passengers from Dammam to Mangalore have been left stranded and are still waiting for the flight, which was supposed to take off from the King Fahad International Airport on Saturday evening.
Air India Express flight IX 386, which was scheduled to take off at 8.30pm Saturday, is still in Saudi Arabia due a technical snag, according to reports.
The stranded passengers, who started protesting the poor service, were reportedly taken to a hotel near the airport on Sunday morning, around 1.30am.
The Air India officials reportedly stated that a spare part of the Boeing 737-800 could not be found in the Middle East, and has to be brought from Thiruvananthapuram.
"Air India agent took as many as 180 passengers to the Golden Tulip hotel at 1.30am on Sunday morning. On the instructions of the official we stayed in the hotel for 24 hours. Even as the Air India agent brought the passengers back to the airport at 1.30am on Monday, there was no sign of flight arrival. However later when asked, the official told us that the problem would be fixed soon and we were made to wait in the airport," passenger Sarfraz told DaijiWorld over the phone.
"We have been stranded due to the poor service of the Air India Express," he added.
The two-day delay has left the passengers in a lurch as their baggage were checked-in already. Reports claim that a few pregnant women and the elderly are having a harrowing time.
An IBN Live report stated that the national carrier has left the passengers stranded without food or water at the airport.
Air India Express is a low-cost subsidiary of Air India, and operates one flight out of Dammam to Mangalore weekly.
The Air India officials had stated that the passengers will be brought to Mangalore via an alternative flight, which will leave Dammam at 10pm on Monday.
However, a flight status check - based on aircraft leaving out of the Dammam airport - found that there was no flight departing from the King Fahad International Airport and arriving in Mangalore either on 20 or 21 October.
The flightstats data also showed that the status of the Air India Express flight IX 386 has been changed from 'delayed' to 'unknown'.