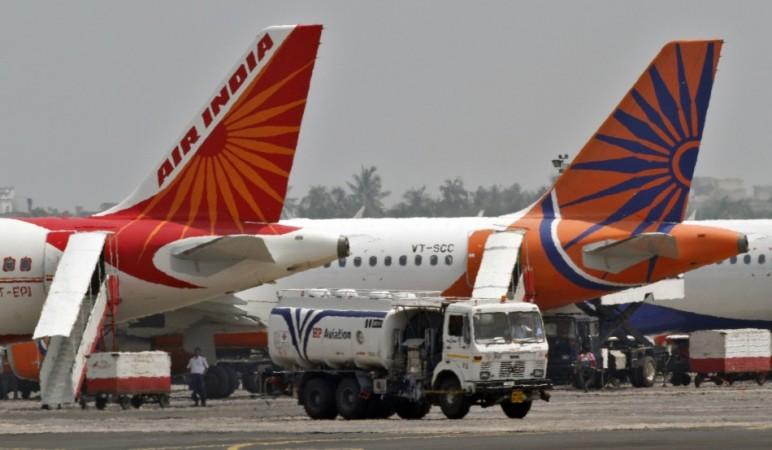 After trying hard to resolve the issue over the ongoing strike of pilots for more than 30 days now, Air India finally took a concrete stand to completely close the doors for agitating employees and hire new pilots to resume its operations as soon as possible.
The Civil Aviation Minister Ajit Singh said at a press conference Wednesday that Air India is going to hire 100 new pilots on contract basis in the coming months and replace them with the striking pilots who were sacked in the past one month.
"Air India has decided to recruit pilots from domestic and international markets, we expect to advertise for the posts soon," Singh told reporters in New Delhi.
"We're making sure we have enough resources - pilots and engineers to operate the new flights we have planned," he said informing that 90 pilots are already undergoing training by the airline at present and would be available for flying in August.
Singh said that even the sacked pilots, who intent to comeback, can re-apply but only as a fresh candidate for the post. However, he made it clear that the striking pilots, who still aren't willing to accept the Dhamadhikari report, which is a part of the airline's turnaround plan, shouldn't apply for the post.
"I don't think there is any point in their coming back," Singh said at a press conference, adding that "If terminated pilots want to come back, they will have to apply afresh."
"We will like to hire more co-pilots, as we already have a pool of well qualified executive pilots," a senior Air India official told IANS.
"The process of wage negotiation, clearances from the regulator will take nearly three months, but by that time we will already have a robust manpower," the official added.
After losing more than 400 crores, this development seem like a crucial step to overcome the extreme financial losses and resume the operations of the "almost bankrupt' airline.
Earlier, Delhi High Court had rejected the plea of striking pilots to get trained on Boeing 777 aircraft saying that it would only consider if they drop the ongoing strike and also file a contempt petition against them.
"We earlier asked them (pilots) to come back and said that no one will be victimized," the official said. "We had even given a chance to sacked pilots that they can also come back and we will take them back on a case-by-case basis. But after the process starts, either they have to come back or apply afresh."
Nearly 200 agitated Air India pilots went on strike over salary, promotion and training disputes almost a month back.