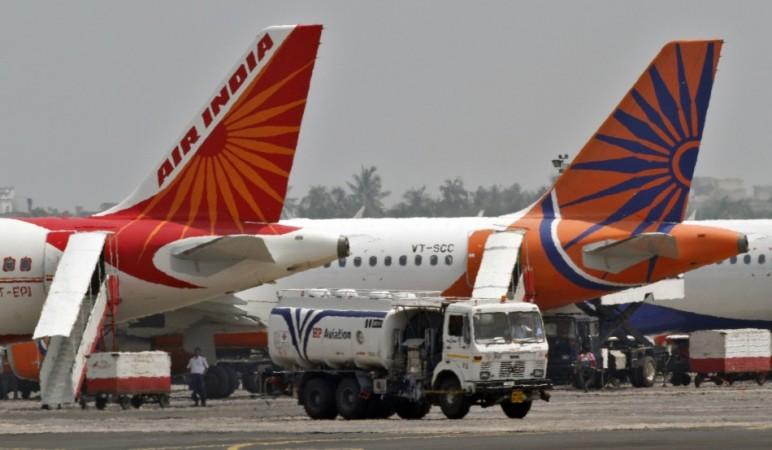 After giving several opportunities to resolve the issue, Air India filed a contempt petition against the striking pilots in Delhi High Court on Wednesday.
The ailing flag carrier, much of whose international services have been disrupted by the strike, said that the pilots have ignored its previous order restraining them from undertaking the stir.
Meanwhile, more than 15 days have passed and the "almost bankrupt" airline has already lost more than Rs 2 billion due to the ongoing strike and is continually facing huge financial loss of over Rs 100 million a day.
Moreover, the strike had compelled the airline to cancel some of its international flights that caused major loses and inconvenience, both to the company and the passengers, Lalit Bhasin, counsel for Air India management said while filing the petition in Delhi High Court, the Times of India reported.
Nearly 200 agitated Air India pilots went on strike over salary, promotion and training disputes more than two weeks ago, demanding the government to immediately withdraw the termination orders against 71 pilots and also address the issues that are connected their career progression.
On May 9, the high court had ordered over 200 agitating pilots against continuing their "illegal strike", reporting sick and staging demonstrations.
Earlier, the government had appealed the pilots to return to work as this was the "last chance" to revive the services, while the passengers continued to face troubles.
Meanwhile, the Civil Aviation Minister Ajit Singh has cancelled his visit to Seattle and Charleston, U.S. in view of the airline's on-going problem. He was scheduled to visit the U.S. along with a delegation for the delivery of Dreamliner.
"With regard to news reports appearing in some sections of media that delivery of Dreamliner is further delayed, it is clarified that the first Dreamliner would come to India by the end of this month as scheduled," reads a ministry statement.
(With inputs from IBNS)