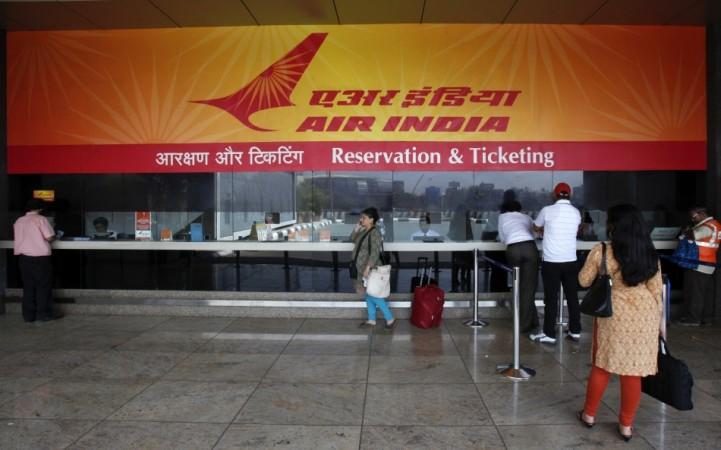 Air India Tuesday sacked ten pilots and derecognised the Indian Pilots Guild (IPG) after more than 150 pilots had failed to join work reporting sick since Monday.
The pilots' agitation led to the cancellation of four international flights. Air India flights -- Delhi -Chicago, Delhi-Toronto, Mumbai-New Jersey and Mumbai-Hong Kong -- were cancelled.
Terming the strike as "illegal," Civil Aviation Minister Ajit Singh asked the pilots to come forward for talks instead of putting passengers in distress.
The management also warned the pilots to return to duty by 6 pm on Tuesday failing which they would face stringent action.
"They are reporting sick. They have not given any notice for any strike. So whatever the Air India management rules and regulations, action will be taken accordingly," PTI quoted Singh as telling reporters.
"The pilots have been told to return to work by today evening. And if they don't, the management will take stern action against them," an Air India spokesperson said.
According to reports, the airline management sent medical teams to the residences of pilots who reported sick. While the IPG was derecognised, the Mumbai and Delhi offices were sealed.
The agitation began after pilots from the Indian Pilots Guild (IPG), who belong to the pre-merger Air India, were reportedly unhappy about the government's decision to give training to their colleagues from the erstwhile Indian Airlines on flying the Boeing 787 Dreamliner, which is expected to arrive later this month.
Earlier, the erstwhile Indian Airlines pilots appealed in the court to give equal representation on sending pilots for training. The Supreme Court ruled in their favour.
However, IPG members have laid exclusive claim to the Dreamliner, arguing that the erstwhile Indian Airlines did not allow the IPG members to get training when Airbus 320s was inducted in 2005 before the two airlines were merged. They also said that although they were not against the equal representation, they are worried about other issues including their career prospects.