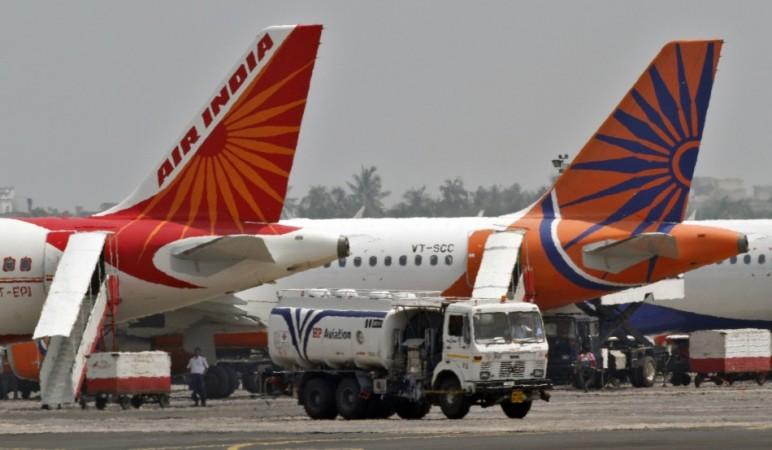 Air India management has reportedly decided to sack all 300 striking pilots and recruit new pilots as the strike entered the 35th day with no signs of being called off.
According to media reports, Air India will hand over termination notices to the pilots on Tuesday.
The national carrier has already sacked 101 pilots and has reportedly put out advertisements to recruit new pilots and first officers.
The move comes after the Civil Aviation Minister Ajit Singh recently said that the strike was "over," as far as the government was concerned.
At a press conference last week, Singh said that Air India was going to hire 100 new pilots on contract basis in place of the striking pilots who were sacked in the past one month.
"Air India has decided to recruit pilots from domestic and international markets, we expect to advertise for the posts soon," Singh had told reporters in New Delhi.
"We're making sure we have enough resources - pilots and engineers to operate the new flights we have planned," he said informing that 90 pilots are already undergoing training by the airline at present and would be available for flying in August.
Singh had also mentioned that the pilots and engineers were welcome to join the national carrier but without any preconditions. He said that the pilots would have to re-apply as fresh candidates if they wanted to return.
Meanwhile, sources from the national carrier have said that "tough" action would be taken against the pilots indicating that they could be sacked. There are reports suggesting that at least 300 pilots would be sacked by the management.
The Indian Pilots' Guild (IPG), which was derecognized by the Air India management, has blamed the management for escalating the issue rather than resolving it. According to sources from the IPG, pilots are planning to challenge the dismissals in court.
The pilots' strike entered its 35th day on Monday, affecting services on international sectors. The Air India pilots are reportedly unhappy about the government's decision of training their colleagues from the erstwhile Indian Airlines on the Boeing 787 Dreamliner. The pilots also have issues regarding new pay and career progression returns.