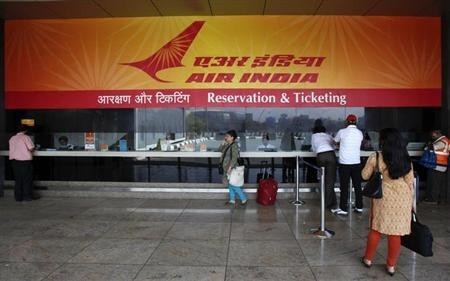 A shocking incident of gross security lapse was reported in which two Air India pilots allowed a South Indian actress inside the cockpit while the plane was in mid-air.
Based on a passenger's complaint, the two pilots - Jagan M Reddy and S Kiran, were sacked for breaching security norms. "Both pilots have been suspended and taken off the roster. An inquiry is going on," said airline officials.
The passenger complaint mentioned that the actress was made to sit in the observer's seat during the flight which is restricted only to examiners and observers, in accordance with aviation regulations set up by Directorate General of Civil Aviation DGCA.
The actress is reported to be a Kannada star Nithiya Menon.
Her manager has denied the accusation clarifying that she has not travelled the Bangalore-Hyderabad route in the last three month itself. "There is no truth in the allegations. Nithya is shooting for her Malayalam film for the past few months and flew down to Hyderabad from Cochin only to attend an awards function. She landed in the city again on Thursday from Kerala to shoot for her upcoming Telugu film I checked with Nithya and she just laughed it off," said Menon's manager, according to The Times of India.
The incident which took place last month has not gone down well with DGCA which has sought a probe into the gross violation of passenger safety norms.
DGCA's concern comes in the light of growing similar lapses. In April, two air hostess were inside the cockpit for 45 minutes as one of the pilots had taken a longer break. The avaitaion regulator is even mulling stricter penalties on the eve of such lapses in future.