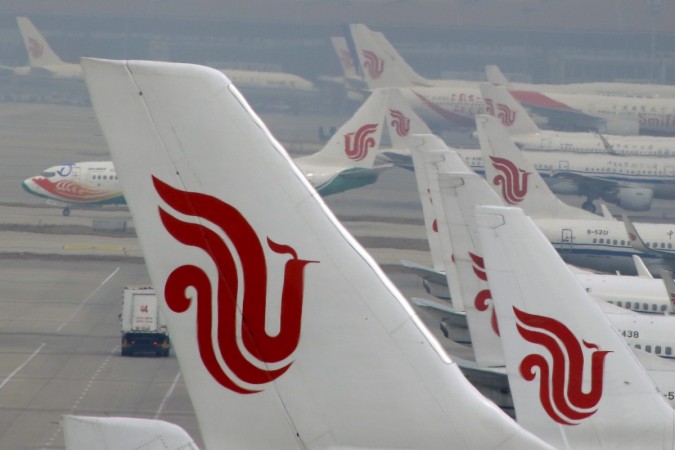 Chinese airline Air China has fuelled controversy after its in-flight magazine "Wings of China" asked passengers not to venture into London's ethnic minority areas. It warned tourists travelling to the country to take "precautions" when visiting areas "mainly populated by Indians, Pakistanis and black people."
The advisory also asked tourists not to venture out alone at night and stated that female tourists should always be accompanied by another person when travelling. The advisory, which was written in both Mandarin and English, appeared in the magazine's feature section titled "Tips from Air China," which carried an article on the city of London.
The advisory read:
"Safety: London is generally a safe place to travel, however precautions are needed when entering areas mainly populated by Indians, Pakistanis and black people. We advise tourists not to go out alone at night, and females always to be accompanied by another person when travelling."
Beijing-based journalist Haze Fan, who works for American news channel CNBC, spotted the article, took a picture of it and tweeted it to the Mayor of London Sadiq Khan asking him his views on the piece.
According to the New York Times, the airline apologised on Twitter saying that it does "not condone discrimination in any shape or form" and that the airline authorities were removing copies of the magazine from all its flights. However, the tweet was later deleted.
A piece of advice in Air China inflight magazine. What does @MayorofLondon think? @CNBCi @SeamusConwell @cnbcSri pic.twitter.com/u7SGfiyuXA

— Haze Fan (@journohaze) September 6, 2016
The incident has enraged several British politicians two of whom -- Rosena Allin-Khan and Virendra Sharma -- have contacted the Chinese ambassador to Britain Liu Xiaoming demanding an apology.
"I am shocked and appalled that even today some people would see it as acceptable to write such blatantly untrue and racist statements. I have invited representatives of Air China to visit my constituency of Ealing Southall to see that a very multi-cultural area is safe, and would be of great value for those visiting London to see. I will await their response, and if an appropriate one is not forthcoming I shall feel forced to question whether Air China is a fit company to operate in the UK," Sharma, Labour MP for Ealing Southall, told BBC.
Allin-Khan, Labour MP for Tooting, a district with one of the largest Indian and Pakistani populations, told the Evening Standard: "My initial thoughts were that the comments were outrageous. I think that it is offensive to Londoners and I would like to see it removed. I would also like to ask the airline why they thought these precautions needed to be taken. Why they feel they needed to warn people of something that is not reflective of London at all?"
Air China is the third largest airline in China and operates two flights from Beijing to London Heathrow daily.