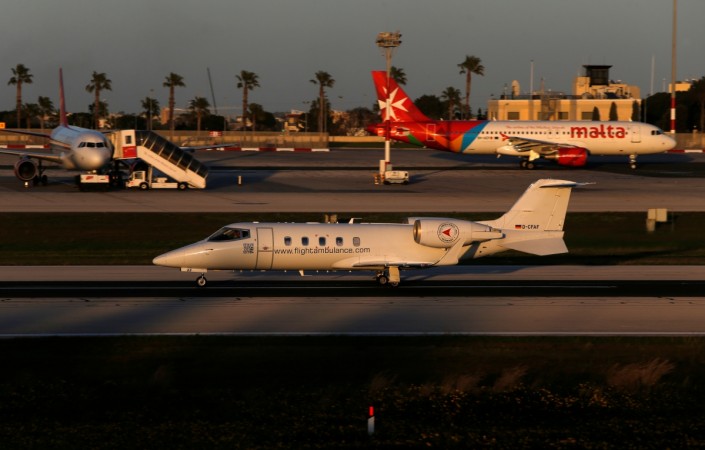 If you have been in Bengaluru for a while, you would know that the easiest way to strike up a conversation with people is the city's traffic. And while the traffic is surely a pain, it is heartbreaking to see an ambulance stuck in it. However, this may soon change as the IT city is set to get eight helipads to transport patients in air ambulances.
The helipads will come up at various locations for easy access and convenience and the patients can then be taken to hospitals in the crucial golden hour.
"We'll be developing the helipads and since they will be ours, we can fix a nominal charge. The air ambulances will be operated by private operators,'' Mayor Sampath Raj told The New Indian Express.
While the helicopter service may turn out to be life-saving for many, questions have been raised on how the poor will afford the air ambulance and if it is meant to cater only to the rich. Speaking of it the mayor said that they are planning to tie up with insurance firms and added: "We are working on the feasibility of making it a cashless service. The first few minutes of accident or any ailment are important for the patient's life. With heli-service, we can save some time during the precious golden hour."
However, the initiative hasn't gone down well with the Opposition and its leader Padmanabha Reddy said that the BBMP is unnecessarily spending money on helipads. He said that the civic body should instead concentrate on providing basic amenities such as better roads and streetlights.
"Air ambulance service is run in Bengaluru by private operators. Why is BBMP spending money on helipads? In fact, this is the state government's work. Let the BBMP first give better roads for ambulance movement,'' he added.
Bengaluru has over 50 helipads as of now, but most of these are said to be for private use for by people who frequently travel to the airport from areas such as Whitefield and Electronic City. The city is also planning to launch a public helicopter taxi service from the international airport to Electronic City.
The heli-taxi service is likely to cover the 55-km stretch in about 15 minutes and the announcement regarding the service was made by Union minister of state for civil aviation Jayant Sinha in August.
"We hope that Bengaluru will lead the way for other cities to adopt such services," Business Standard had then quoted Sinha as saying. "Travel will be seamless and there will be no need to fight traffic. My appeal to the operators is to fix the price in a way that the heli-taxi service remains competitive."