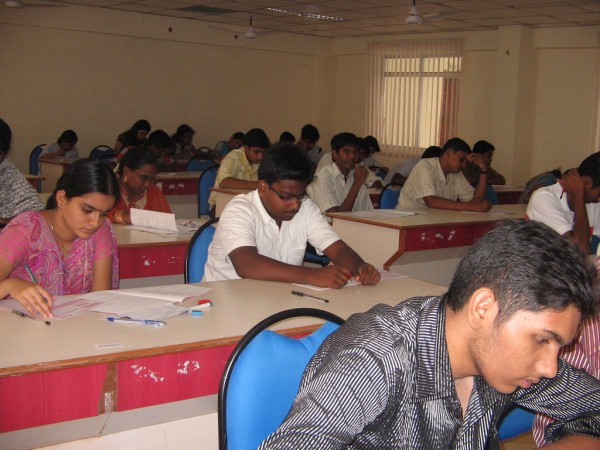 AIPMT 2015 Retest: CBSE to Conduct Pre-Medical Re-Examination on 25 July
UPDATE 19 June: The Supreme Court on Friday extended time for AIPMT re-examination and directed the CBSE to announce the 2015 result by 17 August.
Supreme Court extends time for conducting AIPMT-2015 and directs CBSE to declare results by August 17.

— Press Trust of India (@PTI_News) June 19, 2015
AIPMT 2015 Retest: Supreme Court to Hear CBSE's Plea Today
UPDATE: The CBSE has appealed to the Supreme Court seeking more time to conduct retest of All India Pre Medical and Pre Dental Tests (AIPMT). The education board told the apex court that conducting fresh test in four weeks is "impossible".
The Supreme Court will hear CBSE's plea seeking more time to conduct retest on 19 June.
CBSE says it is "impossible" to hold exams in four weeks.

— Press Trust of India (@PTI_News) June 18, 2015
SC agrees to hear CBSE plea seeking more time to re-conduct AIPMT-2015 exam. — Press Trust of India (@PTI_News) June 18, 2015
The earlier reports had suggested that the CBSE was considering the dates and venues for the retest.
ORIGINAL Story: Acting on the directions of the Supreme Court, the Central Board of Secondary Education (CBSE) is holding internal discussions to finalise the date and venues for holding the All India Pre Medical and Pre Dental Tests (AIPMT) afresh.
The apex court vacation bench comprising Justices RK Agrawal and Amitava Roy had on 15 June cancelled the AIPMT conducted on 3 May over allegations of cheating and question paper leak. It gave four weeks to the CBSE to re-conduct the AIPMT.
"We at the board are deliberating and discussing. Official stand would soon be made clear," Hindustan Times quoted CBSE public relations officer Rama Sharma as saying.
Students need not re-apply
The controller of examination and OSD for AIPMT, KK Chaudhary, said that students who had registered for the 3 May examination will not have to apply again.
"Students will not be required to apply for the entrance test again. The CBSE is likely to issue fresh admit cards to all the students. We need to first finalise the date and exam venues for conducting the fresh entrance exam. All this is being discussed and a final decision will be taken by the board in two or three days," Chaudhary said.
Nearly 6.3 lakh students had registered for the AIPMT examination conducted in May.
The CBSE was to announce the results on 5 June. However, the SC first stayed the announcement and later cancelled the tests after hearing pleas filed by students and parents demanding retest in the wake of question paper leak and allegations of cheating.