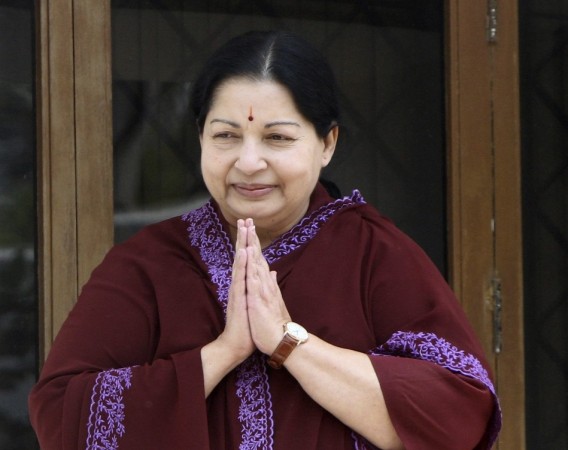 Tamil Nadu Governor Vidyasagar Rao has handed over Chief Minister Jayalalithaa's portfolios to Finance Minister O Panneerselvam until she recovers from her illness, but she will remain the chief minister of the state.
The move didn't come as a surprise for those keenly following Tamil Nadu politics as it was almost certain that Jayalalithaa might take some time to fully recover. And it was obvious that Panneerselvam would step into her shoes given his experience and loyalty to the CM in the past.
So, who is O Panneerselvam?
He is an MLA elected from Bodinayakkanur constituency and is the Minister for Finance, Personnel and Administrative Reforms in the current Tamil Nadu government.
Panneerselvam has also stepped in for the All India Anna Dravida Munnetra Kazhagam (AIADMK) supremo Jayalalithaa in the past. He became the interim CM of Tamil Nadu in 2001 when Amma was disqualified by the Supreme Court in a land deal. His second stint as the interim CM of the state came in 2014 after a Bangalore court slapped her with a jail sentence. This is the third time that he will be stepping in for her.
The Tamil Nadu Governor had earlier met Panneerselvam, Edappadi K Palanisamy, Minister for Public Works, Highways and Minor Ports, and Dr P Rama Mohana Rao, Chief Secretary of Tamil Nadu, last week and enquired about the general administration of the government.
There were allegations that bureaucrats were running the state in Jayalalithaa's absence, and Bharatiya Janata Party leader and Rajya Sabha MP Subramanian Swamy had even demanded President's rule in the state for six months till Amma recovers.
Jayalalithaa has been undergoing treatment at Apollo Hospitals in Chennai since September 22. The hospital authorities have been giving bulletins on her health almost on a daily basis, but her actual health condition has been kept away from public, triggering rumours and anxiety among her supporters. She is on respiratory support and administered antibiotics for infection.
A team of doctors has been constantly monitoring her health. Dr Richard Beale was flown in from London on September 30 to treat her, and three doctors from AIIMS are among those monitoring her health.
The hospital authorities said that Jayalalithaa is recovering well, but it appears like she will take time to recover, thus prompting the state government to opt for an interim chief minister.