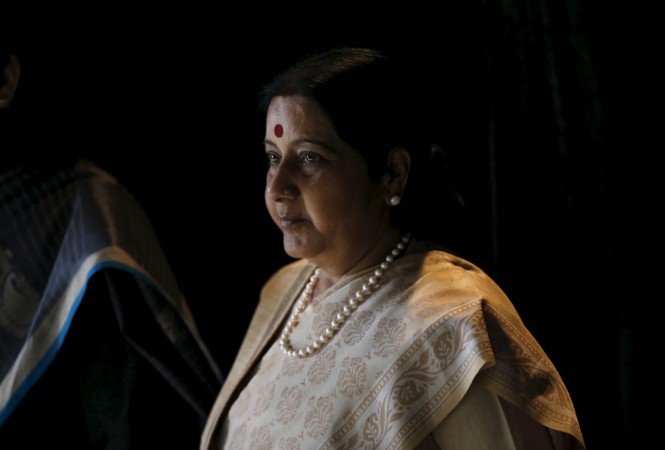 Hours after news broke that Minister of External Affairs Sushma Swaraj has had a kidney failure and is undergoing tests for a kidney transplant, AIIMS hospital was flooded with calls from people offering to donate their kidneys to the minister.
An official from the hospital told the Indian Express that he received a call from a man from Tamil Nadu at 7:30 am on Thursday enquiring about the procedure to donate his kidney to Swaraj. His phone hasn't stopped ringing after that.
"I cannot remember the exact number of calls that I have received. But I remember receiving around forty calls. I have not replied to the calls as only a competent authority is authorised to receive requests for donation... The first call was from Tamil Nadu. It was very evident from the accent. Later, I got calls from different states, but majority of them came from Uttar Pradesh, Bihar, Punjab and Haryana," the official said.
A traffic constable from Madhya Pradesh also offered to donate one of his kidneys to Swaraj.
Gaurav Singh Dangi, who hails from Tikamgarh and is currently deployed in Bhopal, said that he always liked Swaraj and got upset when he came to know about her kidney failure.
"When I read the news I was upset thinking that an efficient minister of our country is suffering. I thought that I should help her by donating my kidney, because as a policeman it is my duty to help others. If with my donated kidney she becomes fine again, then it would be the best thing in my life," Dangi was quoted by the Hindustan Times as saying. He added that he didn't want anything in return since it is a "selfless decision."
Swaraj also acknowledged the support from the general public and tweeted on Thursday saying: "Some friends have also offered their kidney for my transplant. I have no words to express my deep sense of gratitude towards them. With your good wishes and Lord Krishna's blessings, I will be able to come out of this situation."
Sources in AIIMS told the IE that Swaraj's diabetes was under control and that she continues to be under observation for her kidney transplant. However, the donor has not been finalised yet.
Swaraj had tweeted on November 16 saying: "I am in AIIMS because of kidney failure. Presently, I am on dialysis. I am undergoing tests for a Kidney transplant. Lord Krishna will bless."