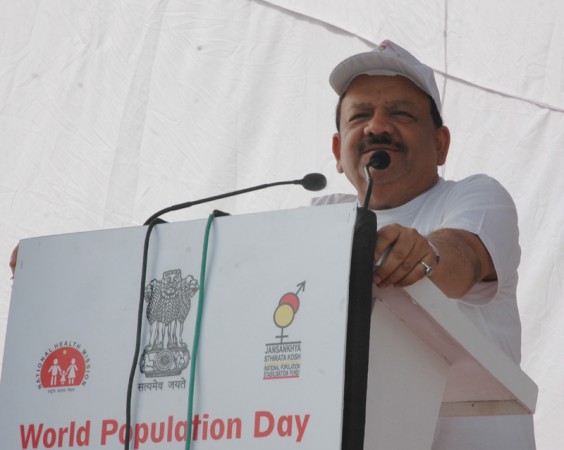 The BJP's post-election 'honeymoon period' seems to be coming to an end, with the government coming under fire, for the controversy surrounding the dismissal of an All India Institute of Medical Sciences (AIIMS) official, who was in charge of the anti-corruption unit.
The officer in question, Sanjiv Chaturvedi, an Officer of the Indian Forest Service, whose term was due to come to an end in June 2016, has asked the Central Bureau of Investigation (CBI) to probe into the matter, according to a report by NDTV.
Chaturvedi was often praised for the integrity with which he conducted his work as an anti-corruption official.
Not more than three months ago, the Health Ministry praised him in a letter, and congratulated him on the fact that he has got the "record number of penalties imposed/disciplinary proceedings initiated" to his name. However, there seems to have been a sudden turn-around in the ministry's opinion about the same person.
"He was not at all eligible for the post that he was holding at AIIMS," said Union Health Minister Harsh Vardhan on Thursday, defending the decision taken by his ministry.
"We were informed that without the approval of the Central Vigilance Commission, nobody can be assigned the post of CVO anywhere. This was brought to our notice; we took cognizance of the same and removed him from the post."
Chaturvedi has appealed against this decision, via a letter, addressed to the Health Ministry. He states that the order for his premature removal from the office bypasses direct orders from the PMO and the regulations of the AIIMS Act, 1956.
He criticized this move in no uncertain words, in the letter, where he says, "On one hand, the honourable prime minister publicly declares "na khaunga, na khane dunga" (will not indulge in corruption nor allow others) and speaks of a new work culture based on honesty and efficiency and on the other hand right under his nose in the most prestigious medical institute of the country, certain corrupt elements succeed in achieving what they could not in the past two years."
Chaturvedi had reportedly taken up more than 12 corruption cases at the AIIMS. He even drew the attention of the CBI to some of the senior-most officers of the institution. He was sent to Delhi a couple of years back, after he exposed a Forest scam in Haryana. The CBI later took up this case.
Chaturvedi's dismissal prompted the criticism of many of the opposition leaders. The BJP, which thrived on its anti-corruption campaigns before and after the elections, seems to be standing on shaky grounds now, trying to explain the decision, with Vardhan still defending this move.
Here are a few reactions by the opposition leaders.
Is this how BJP will remove corruption - removed honest n active vig offcer, cut powers of anti-corrption branch, appointed yeddy as BJP VP?

— Arvind Kejriwal (@ArvindKejriwal) August 21, 2014
BJP style crackdown on corruption. An honest officer first persecuted by Congress now shunted by Modi govt. http://t.co/dQzskKy5ci

— Yogendra Yadav (@AapYogendra) August 21, 2014