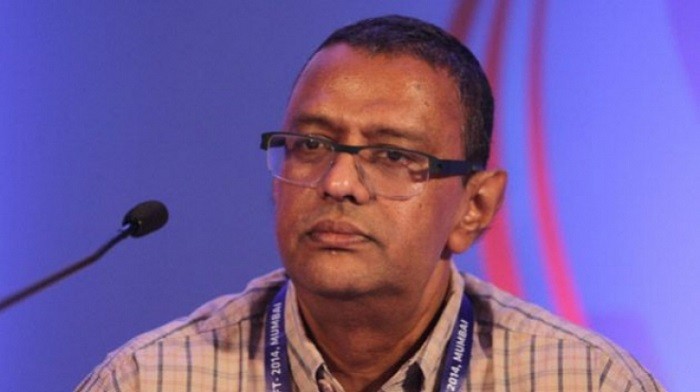 The All India Football Federation (AIFF) made ambitions clear about hosting mega football events in the future, after India won the bidding rights in 2013 for the 2017 FIFA U-17 World Cup.
And a year after AIFF President Praful Patel showed interest over hosting FIFA Club World Cups and other such big events, AIFF General Secretary Kushal Das revealed they are now indeed going to bid for the U-20 World Cup.
Emphasising on the success of the Indian Super League, Das said the country is slowly and steadily getting ready to host the mega football events, and the ISL has shown that the 2017 FIFA U-17 World Cup can be conducted successfully.
"Going forward we will be bidding for the under-20 World Cup, that is a natural progression," Das said at the Soccerex convention in Manchester yesterday.
It is to be noted that the AIFF official, only in November, admitted to the fact that India were interested in launching a bid for the FIFA Club World Cups in 2017 and 2018, but the resources prevented them from doing so.
Issues like infrastructures, finance, and other parameters were considered a problem, and the AIFF mellowed down their interest.
"The commercial commitments and infrastructure required to host such an event are very huge. I don't know if we are in a position to do it," Das said last year.
The bidding rights for the FIFA Club World Cup in 2017 and 2018 were later won by UAE.
The fate of the U-17 World Cup in India two years from now also hangs in the balance slightly, as FIFA have not been able to zero in on the World Cup venues, apart from Guwahati, Kochi, Kolkata, and Navi Mumbai (DY Patil Stadium). There will be a final inspection by FIFA officials in September 2016 to decide which other two stadiums will be hosting the big event.
The tournament will be held in a total of six venues, and the fate of Goa, Chennai, Bengaluru, New Delhi and Pune will be decided next year, as the world football body announce their reports following final inspections.
Meanwhile, the progress of the ongoing work to turn the existing football grounds in India to world-class standards ahead of the 2017 World Cup will be determined during the second edition of the ISL, which starts on 3 October.
Stadiums like the iconic Yuva Bharati Kirangan in Kolkata may have already started their renovation in the form of installing a natural grass turf and having modern dressing room facilities, but will that be enough to impress the world football governing body?
That remains the big question for now.