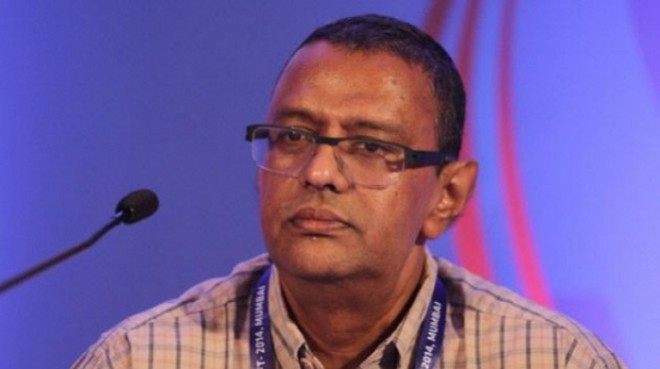 The All India Football Federation (AIFF) has imposed sanctions on East Bengal star defender Arnab Mondal and Mohun Bagan assistant coach Shankarlal Chakraborty for their antics during the Kolkata derby held in Siliguri last Saturday. The duo is punished with fines and suspensions.
Arnab Mondal, who was alleged by Mohun Bagan forward Cornell Glen to have used a racial remark on him, has been slapped with a two-match I-League suspension and has also been fined Rs. 1 lakh. "Arnab Mondal, who was found guilty of using aggressive/abusive words against Cornell Glen, is suspended for the next two matches in Hero I-League and he is liable to pay a fine of Rs. 1,00,000/- within seven days," the statementfrom the AIFF read.
"Arnab, who has also led the national team, is cautioned by the disciplinary committee."
Meanwhile, Mohun Bagan assistant coach Chakraborty, sent off in the first half of the match in Siliguri for a heated argument with the referee, has also been slapped with a two match-suspension from the I-League and fined Rs. 50,000. The former footballer also has to pay the amount within a week.
Incidentally, Mohun Bagan head coach Sanjoy Sen has just returned from his four-match I-League suspension and he will be seen on the sidelines during the I-League champions' remaining two domestic games this season — against DSK Shivajians and Bengaluru FC.