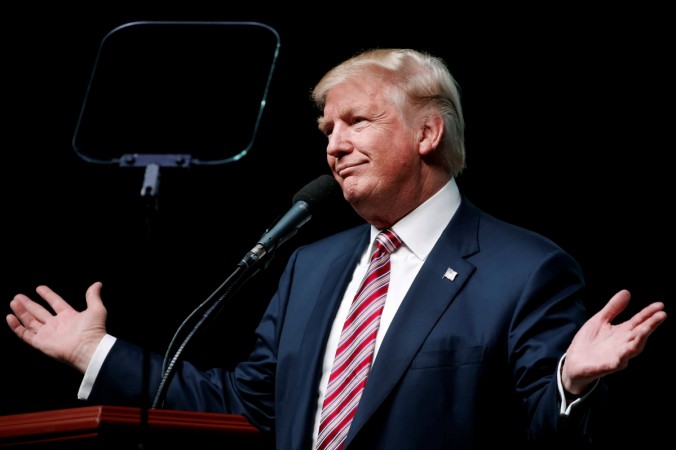 US President Donald Trump is bracing himself for yet another political book that is set to reveal more secret stories about his administration and the "defiance disorder" that many of his aides believe the Republican billionaire is suffering from.
The upcoming book by Howard Kurtz titled Media Madness: Donald Trump, the Press, and the War over the Truth has left the White House pondering what it might do to the Trump administration post its release date.
Interestingly, this comes right after the embarrassment inflicted by the book Fire and Fury: Inside the Trump White House by Michael Wolff, which was packed with criticisms toward Trump's presidency.
However, the upcoming book, written by veteran political journalist Howard Kurtz, is said to reveal many White House stories involving the President. It is scheduled to hit the bookstores on January 29.
According to a The Washington Post report, in the early days of his Presidency, Trump's close aides woke up one morning to find out that Trump had tweeted alleging that Obama wiretapped his house. Kurtz says in his book that "Nobody in the White House quite knew what to do".
Former White House Chief of Staff, Reince Priebus was bombarded with texts and emails regarding the President's tweet accusing Obama. Kurtz wrote: "Priebus knew the staff would have to fall into line to prove the tweet correct, the opposite of the usual process of vetting proposed pronouncements."
He further added, "Once the President had committed to 140 characters, he was not going to back off."
Quoting from the book, the Washington Post reports that Trump's aides even coined a term for the President's behaviour calling it "Defiance Disorder". He described how Trump decides to do what his advisers ask him not to do, following which the team has to deal with the backlash of his actions.
As per the Washington Post report, Kurtz also narrates that Trump's daughter Ivanka and son-in-law Jared Kushner are a reason for concern to him. Trump was unsure whether they took the right decision of joining his administration.
Kurtz also describes an incident in which former Trump aide and chief strategist Steve Bannon had reprimanded Ivanka during the early days of Trump administration. Kurtz quoted Bannon as telling Ivanka, "My daughter loves me as a dad". Bannon further added "You love your dad. I get that. But you're just another staffer who doesn't know what you're doing,"