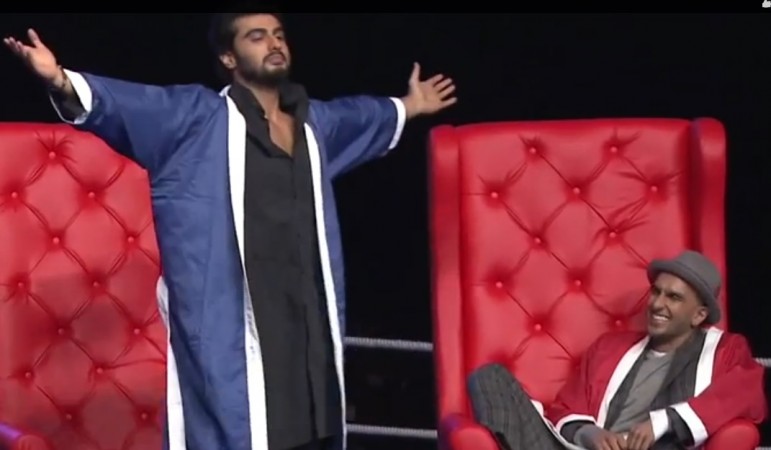 The AIB Roast videos being taken down from YouTube post vehement social media protests and criminal complaints goes to show how intolerant the Indian audience is towards kooky humour.
After the complaint filed by Akhilesh Tiwari, President, Brahman Ekta Seva Sanstha, Mumbai, which said that the show was not only abusive but harmful to the Indian culture and women, filmmaker and newly-appointed censor board member Ashoke Pandit posted offensive tweet addressing Karan Johar.
While the Indian comedy group stayed tight-lipped on the matter announcing only the video being pulled down from their YouTube channel, netizens have reacted very strongly to the opposition the show has been met with. Here are some tweets:
Chandu Murali: #AIBRoast is plain funny.a warning was given before the video.those who wouldnt like shouldnt have watched it.the roasted didnt care why u??
Abhas Mehrotra: @Prachiekins There are disclaimers before such shows, that's enough morality. #AIBRoast must be allowed.
Nitz: The number of #jobless people in our country is too high and #AIBRoast is a national threat it seems.
Sohini Paul: People need to stop making such a big deal about #AIBRoast . It was fun, it was their choice, India's moving on. You should too.
sanjay Bhatia: So titillation of the worse kind with double meaning sleazy sex comedies like Grand Masti is OK? But #AIBRoast is not. Double standards.
The 90-minute video, split in 3 parts, features budding stars Ranveer Singh and Arjun Kapoor being grilled and made fun of in the presence of 4,000 odd people. Roast master Karan Johar and 8 panelists – Tanmay Bhatt, Rohan Joshi, Ashish Shakya, Gursimran Khamba, Abish Mathew, Aditi Mittal, Raghu Ram, Rajeev Masand – together taking the actors' case cracking jokes clearly was meant for a mature audience.
A-listers -- Deepika Padukone, Alia Bhatt, and Sonakshi Sinha -- too haven't been spared and were subjected to constant leg-pulling.