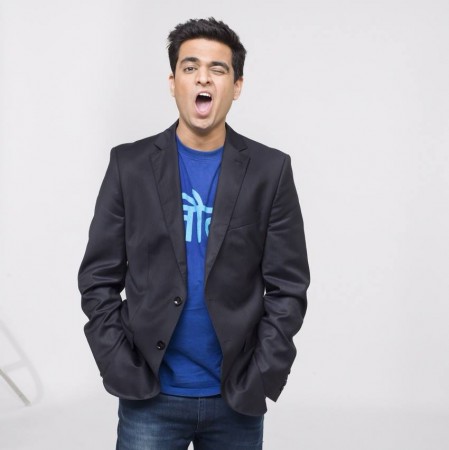 Rohan Joshi, a stand-up comedian who is part of All India Bakchod (AIB) — a group which, according to its own confessions, makes "sketches, podcasts, web shows and other things" for the internet — on Tuesday put out a series of tweets in which he detailed the mental agony he had had to endure while studying in an engineering college.
After he related his story on Twitter, many reached out with similar stories of their own, shining a light on the current state of education in India in general and the plight of students who are unfairly targeted by educators for reasons best known to them in particular.
He also explained how this person was one of the biggest reasons he dropped out of the KJ Somaiya College of Engineering.
Here are the tweets he posted, in their unedited form: [Note: Contains graphic language]
Indian colleges have some great teachers, but also a ton of pond scum. Bitter, broken, awful people who should not be allowed near kids.
In my 2nd semester of engineering, I had an Engineering Drawing teacher who was a complete ba***** and a turd of a human being
For whatever reason, he decided he just didn't like me. In an Indian college, this is pretty much a death sentence in the concerned subject
He made me redo one particular assignment 20 times, I went to college four times during our scheduled study leave just to submit
It got to a point where I'd be weeping in my room over the assignment and my mum would come in and draw for a bit, late at night
I couldn't tell if I was imagining the prejudice, so I borrowed a friend's assignment, which the teacher had graded with a perfect score
I got a gigantic piece of tracing paper and over several hours, traced his assignment out exactly. Submitted the next day. FAILED. "Redo."
Luckily I overheard him grumbling to his assistant about how he had to leave town the next day for a family thing. So I waited.
Two days later I went back to college and went to the HoD. Said "this teacher was supposed to correct my assignment but he's left town"
The HoD took my assignment, gave it a near perfect score and sent me on my way. I cried in the train, the whole way back1
There were a hundred factors I considered before I dropped out of college in the next semester, but this as***** was a key factor.
And I bet he's still there, lording it over his fiefdom, wrecking careers, tearing apart kids' interest in his subject.
I start shaking even today, just thinking about it. The humiliation, the helplessness. And the rage that follows.
I literally never went back to that college. I'd get anxiety attacks at the gate. I skipped the entire next term, voluntarily flunked out.
If you're a student and you're going through anything even remotely similar to this, please talk to someone. Because this is abuse
And it took me entirely too long to recognise that. We brush it off as "tough love teaching methods" but it's not. It's soul-crushing.
For those asking, the college was KJ Somaiya College of Engineering, Vidyavihar.
Also, the only reason I can stand here and talk about it today is because I had a support system that told me it was okay to fail
I recognise that. So if you have a friend, relative, kid, whatever, know that this COULD be what they're dealing with. Be there for em.
(Also if you've had the patience to read this long, tiresome thread, please also read the responses. Some sad, tough stuff there)
Sure enough, people had started responding with their own stories even before Joshi had finished what he had to say. Here are some of the responses, which clearly show that the kind of abuse the stand-up comedian had spoke of was only too common:
It had soon become a platform for students with similar grouses to be heard. And at the time of the writing of this report, the stories were still pouring in.