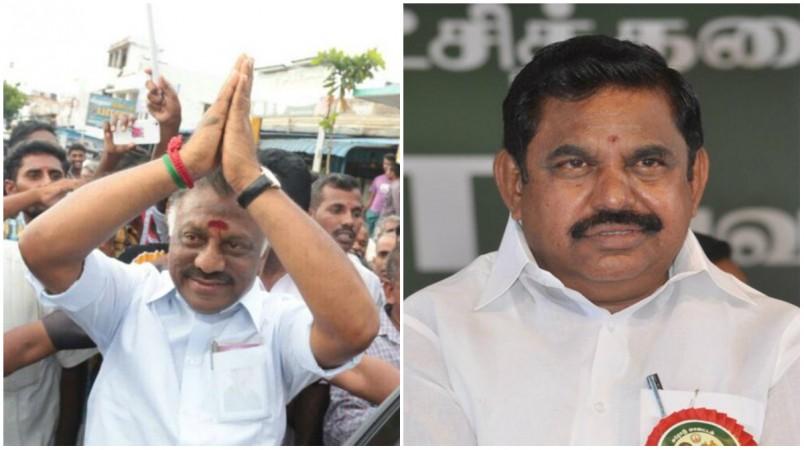 The merger of the two factions of the All India Anna Dravida Munnetra Kazhagam (AIADMK) — led by O Panneerselvam (OPS) and current Tamil Nadu Chief Minister Edappadi Palaniswami (EPS) — seems imminent, with the EPS faction passing a resolution that disallows TTV Dinakaran from holding a party post.
The AIADMK has been in turmoil ever since the death of J Jayalalithaa — party matriarch in more ways than one — in December last year. After Amma, the party had turned to her close aide VK Sasikala aka Sasikala Natarajan aka Chinnamma for leadership.
However, Sasikala — who had been accused of disloyalty by Jayalalithaa herself at one time — and his nephew Dinakaran took a strong hold of the party, which led to its split.
Now, with Sasikala in jail and Dinakaran being pursued by the authorities in a bribery case, the two factions are looking to patch up so they can claim Jayalalithaa's undivided legacy, which will translate to an undivided vote bank.
A history of politics
After Jayalalithaa's death, OPS had taken over as the chief minister of Tamil Nadu. However, Sasikala forced him to quit.
Then, when she was found guilty in a disproportionate assets case, she put her nephew Dinakaran in a key position within the party and EPS as chief minister before going to jail. It effectively split the AIADMK.
Then, bypolls to the RK Nagar constituency rolled in, and Dinakaran was accused of trying to bribe an Election Commission (EC) employee to get the original AIADMK poll symbol for the EPS faction.
Talks of his and Sasikala's ouster had already started back then, and only gathered steam when the EC postponed the bypoll indefinitely. This, even as the OPS faction petitioned the poll panel to cancel Dinakaran's election to the AIADMK post he was holding.
Merger talks intensify
The merger talks between the two factions had begun in mid-April, but fizzled out soon after failing to reach a common ground.
Now, the dialogue has been resumed because both factions are looking to get onto the NDA bandwagon and join hands with the BJP. And they can wield their true clout only when they can boast of an undivided vote bank and supporter base.
Common among the points of agreement and disagreement between the two factions during merger negotiations was the debate on what roles Sasikala and Dinakaran would or would not play in the reunited entity. With that out of the way now, it remains to be seen how soon the merger will take place.